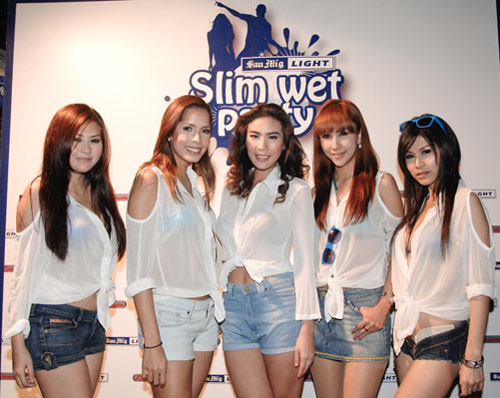 The San Mig "Slim Wet Party". What a name. Looks like the girls were ready to get splashed in their see through shirts.
I missed this party, too, but only by a few days. It was advertised to be on April 28.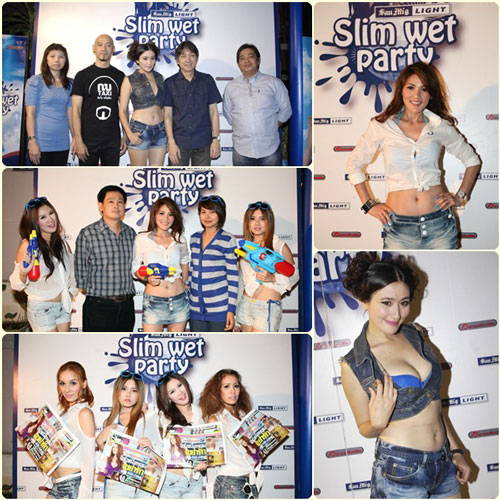 Lots of cute girls. Did any reader happen to go and take pix they would like to share? I made a promise to try to scout out sexy fun events and post about them so readers could go. But I haven't been doing a good job of it at all. Oh well, how about another pic?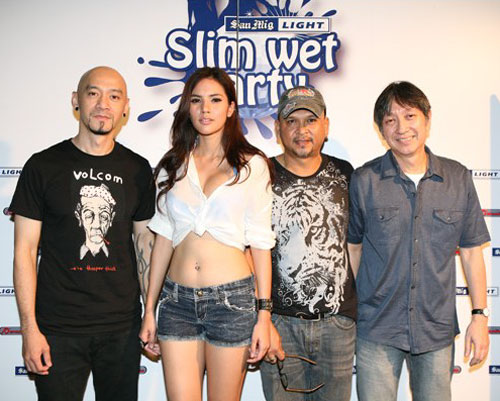 I like how the guys look so serious posing with such a hotty in a skimpy outfit.

Tags: Bangkok, nightclub, San Miguel, sexy fun
You might also like
8 Responses to "Another party I missed"
Leave a Reply