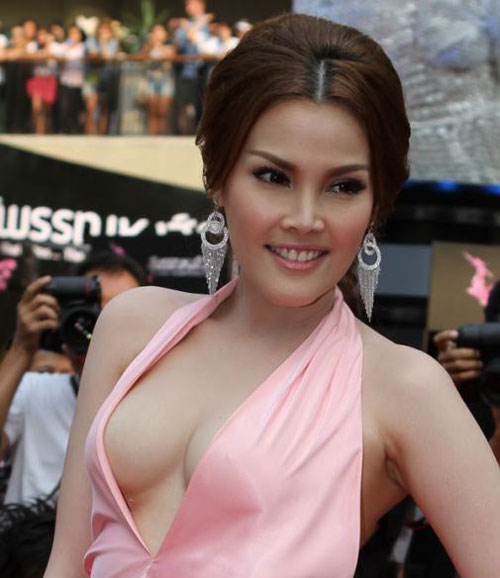 Just look at that dress being worn by Ping Ping – Raphathorn. Wide open cleavage. Normally an actress in mainstream movies could never wear something like that and continue to get parts. But Ping Ping does the sexier type of movies.
She was in the movie Namtaan Daeng 2 (Red Sugar 2). I never saw it. It is available on DVD and you can find it at the online movie shops in the "over 18″ category. Here is a promo poster for the movie.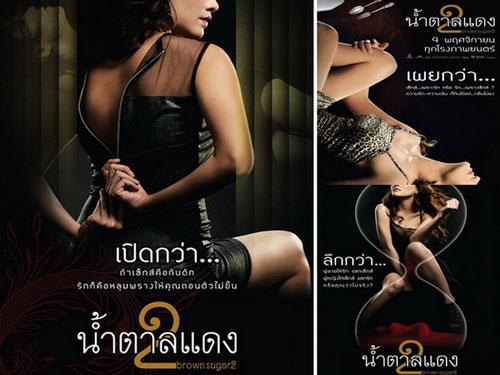 Looks kind of sexy based on the movie poster.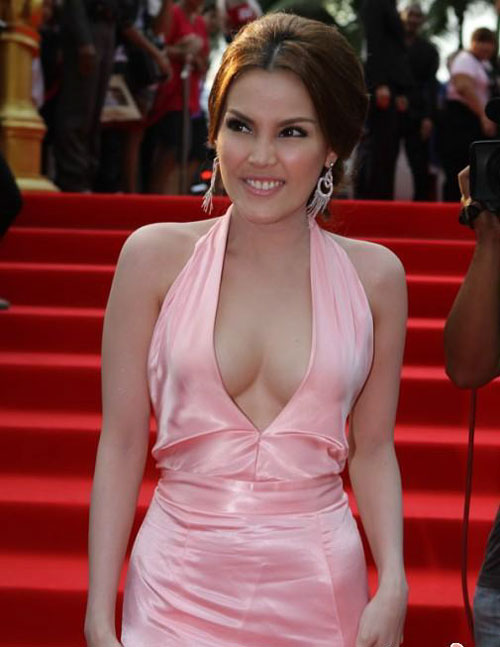 A couple more shots of that dress.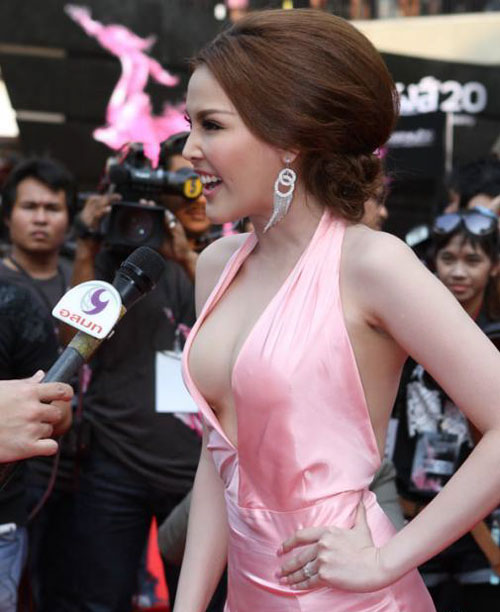 Tags: cleavage, Ping Ping, sexy dress, Thai movie
You might also like
Leave a Reply