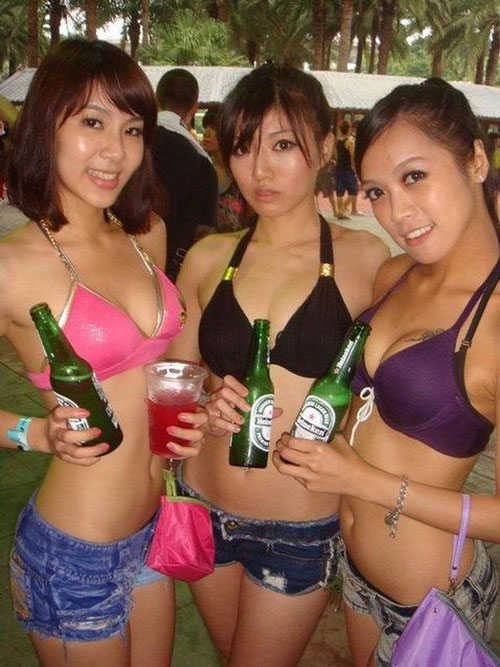 Oh my, these young skinny girls are quite hot, aren't they? I remember when I used to have a figure like that. But in those days I didn't wear outfits like this.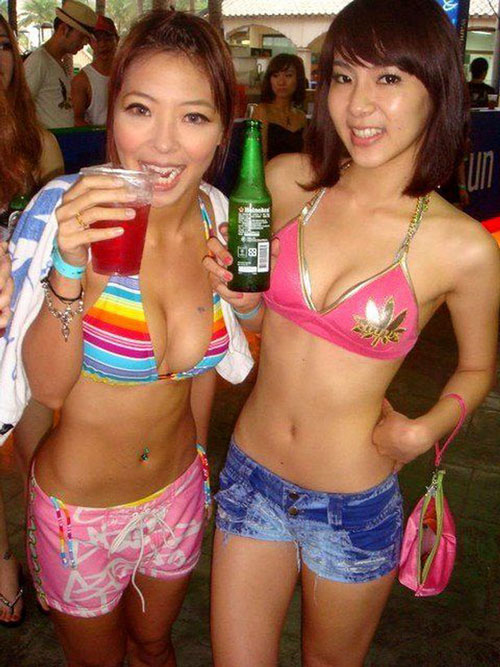 Of course, even though they are wearing very skimpy outfits they have the double layer insurance policy with either two bikini tops or a bra under their bikini top.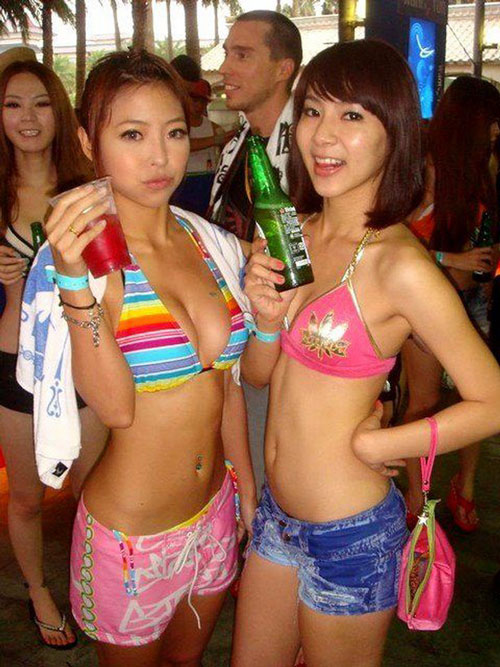 That tiny waist and narrow hips are my ideal. I know it isn't for a lot of people who want big curves.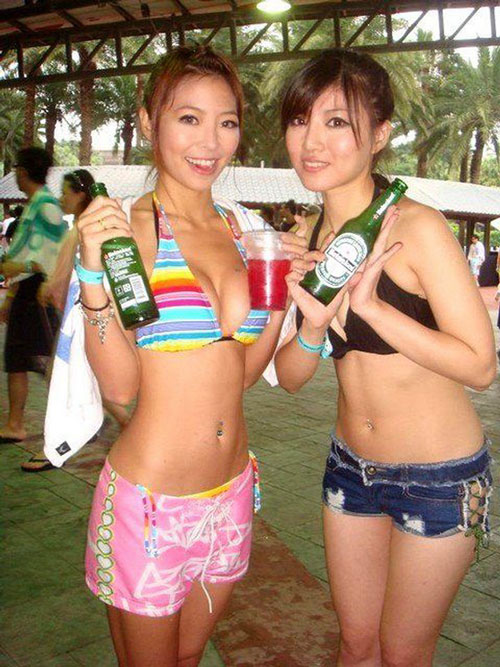 Guess who my favorite is. The girl in the middle in the top photo and on the right above. Her shorts are just too tiny and too sexy.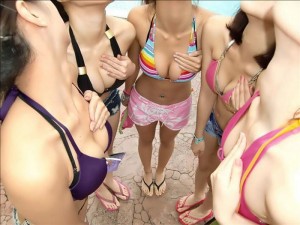 Just to prove that skinny girls have cleavage too they did this shot. That pic is zoomable so be sure to click it to see the big size.

You might also like
6 Responses to "Skinny girls are so hot"
Leave a Reply