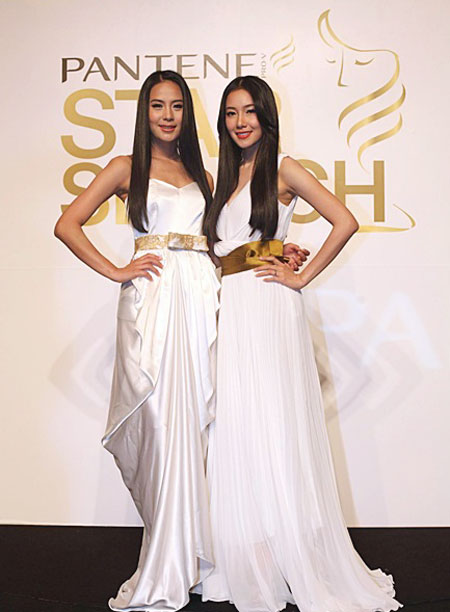 There is another Thai girl named Rotmay (means "bus") who is more famous than the one I previously posted. She is the new Pantene girl. That's her with the beautiful Nun Woranuch who has been the Pantene girl for quite a while.
Nun Woranuch and Rotmay Khaningnit did something called the Pantene Star Search. They both have long straight beautiful hair so are perfect ladies to advertise for Pantene. That video below of the two of them is kind of long but I never get bored watching them, especially Nun.
Rotmay is also the girl I posted about before who was on the cover of Your Pet magazine.

You might also like
| | | | |
| --- | --- | --- | --- |
| A girl named Bus When I posted previously that Thai kids have weird nicknames these days I mentioned one of them was... | A cute picture of Bus That's a cute photo on the cover of Your Pet magazine featuring some very cute little dogs and their... | Nong Natt on the cover of Be Girl Everybody remembers Nong Natt aka Natt Chanapa, the Thai actress who did some adult films, which... | Thai girl named Off Time for a Thai girl with another funny name. I saw her when I was "researching" Play magazine for... |
One Response to "Another girl named Bus"
Leave a Reply