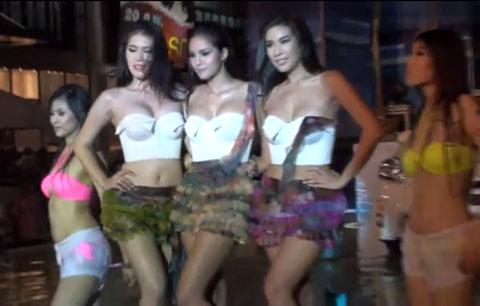 This was a small motor show in Laem Thong but they did get some big names for a sexy car wash show. The video has three of the current hotties, Maple, Um and Khree.
You might remember that Khree is one of the girls they say has breasts the size of a baby's head. Um Lakkana is another with that tag, although I haven't done a post with her interview on that subject. Maple is another busty Thai model – not sure if baby head breasts are associated with her. Here is the video.
It looks like the helper girls are all wet but that the celebrities aren't much. I don't know if they actually washed any cars.

Tags: car wash, Khree, Laem Thong, Maple, Um, video
You might also like
2 Responses to "Car wash show with Maple, Um and Khree"
Leave a Reply