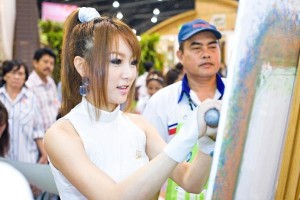 Do you remember when Hi5 was the hottest social networking site? That's what all the Thai kids were on before Facebook took over. That's where lots of young hotties who wanted attention posted their photos. Here's one whose name is Tuktik.
I saw her photos several places that show her working as a pretty (booth babe) at some events, including the Bangkok motor show. So she is a little bit know already.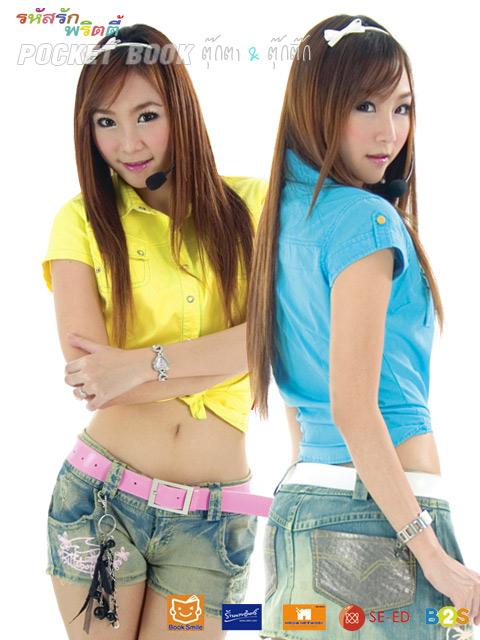 Here she is posing with another young Thai hotty named Tukta in an advertisement for Pocket Book. With their looks and hair styles they almost look like clones. How about a photo of them hugging.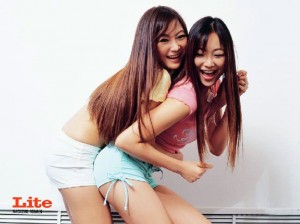 Tags: booth babes, girls hugging, Lite, Pretties
You might also like
Leave a Reply