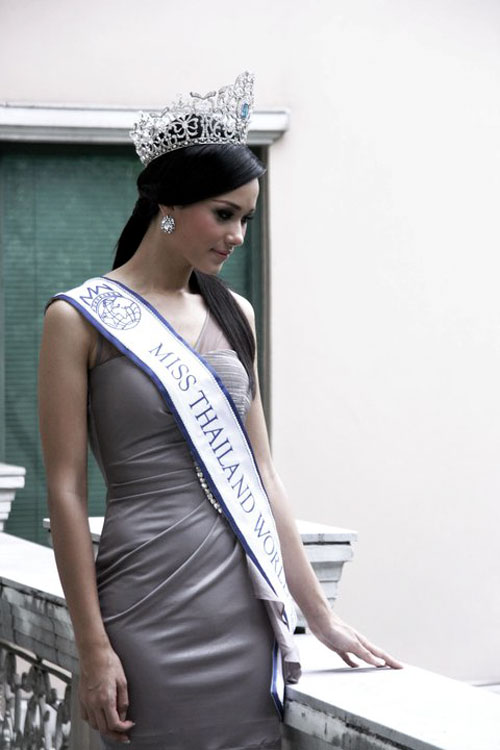 I didn't watch any of the Miss Thailand World competition this year, but I have been reading some of the news coverage of the event now that it is over. There are some odd discrepancies between coverage by different outlets.
First and most important is the winner was Julie Patcharida Rodkongka, a luuk khrueng Thai-English girl born in England. And she is beautiful as you can see by the photos here. The first story I read was in the Daily Mail online edition which comes from England. They said Julie moved to Thailand two years ago but she admits she is still unable to speak Thai.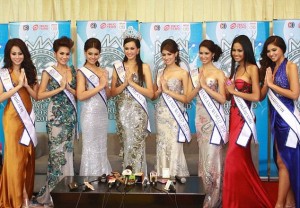 Then I read in the Nation that "Julie was born in England and moved to Thailand just over two years ago yet she can speak Thai fluently." And another story in the Nation said that during the competition Julie told the judges "If you put effort in everything you do, you can achieve anything," in "fairly fluent" Thai according to the Nation.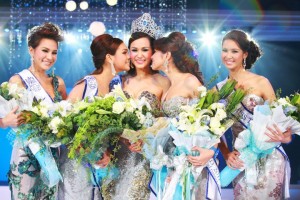 I guess I should have watched some of the competition so I could know which of these very different accounts is accurate. I bet she can barely speak Thai, which seems to me to be kind of embarrassing that the woman representing Thailand at the Miss World competition can't speak her country's language. I don't mean to take anything away from her. She certainly is beautiful and I'm sure she is very nice. Isn't she also a UK citizen since she was born and lived her whole life in the UK? She is technically a Thai citizen because her mother is Thai, so I guess that is the only qualification to compete for Miss Thailand World.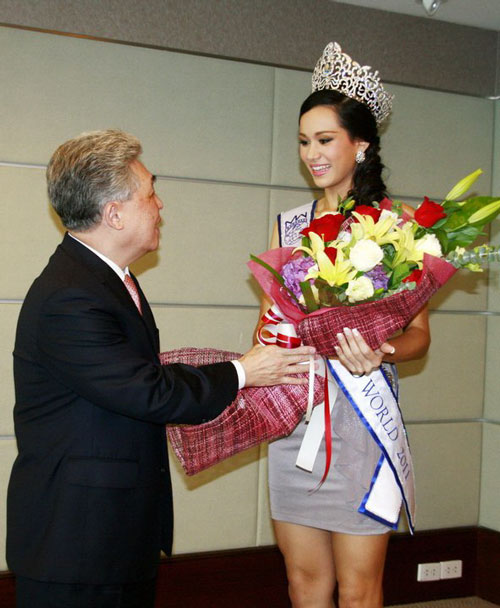 The other thing that is messed up with the news stories is that all the ones in the British newspapers call her Miss Thailand. There is no Miss Thailand contest. There is a Miss Thailand World and a Miss Thailand Universe. It even says right on the sash she is wearing "Miss Thailand World", in English even. Miss Thailand World winner goes on to compete in the Miss World contest. Miss Thailand Universe winner goes to the Miss Universe contest.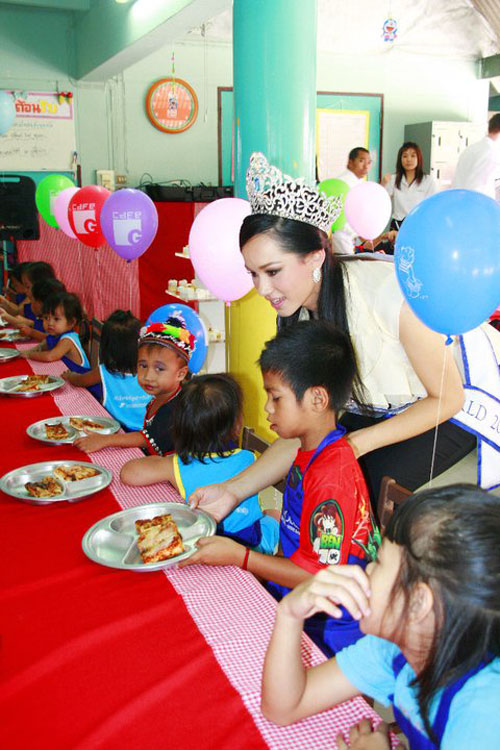 Here is Julie visiting some kids. You know, that tiara has a bunch of diamonds on it and is worth 1.2 million baht.

Tags: beauty pageant, Miss Thailand World
You might also like
5 Responses to "Miss Thailand World 2011 Julie Patcharida Rodkongka"
Leave a Reply