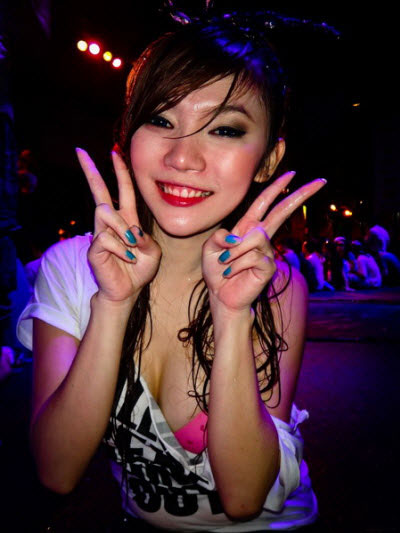 Maybe you have been to the club in Bangkok over at RCA called Route 66. They have a lot of events there, like the Song Kran party each year where all the young girls get soaking wet.
So what do all those finger signs mean? Is that a double peace sign or double victory sign that cuty is making?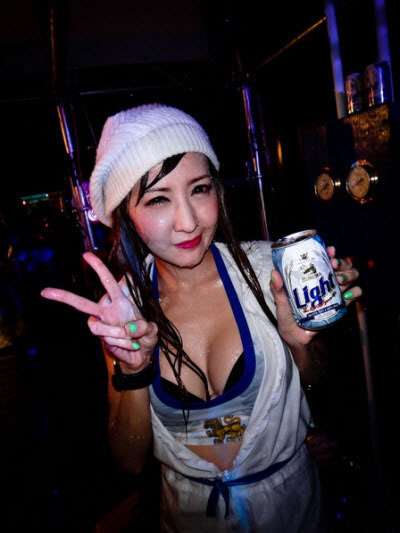 Only one sign – other hand not free – can't she use her talent to find a place to hold that beer? I have seen that before.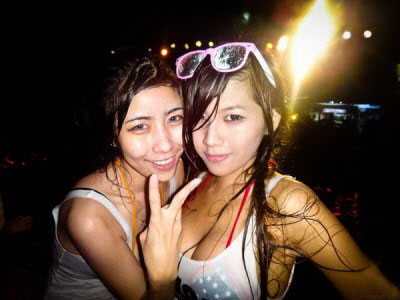 I heard that when you make the victory sign that way it means you are a lesbian. Is that true?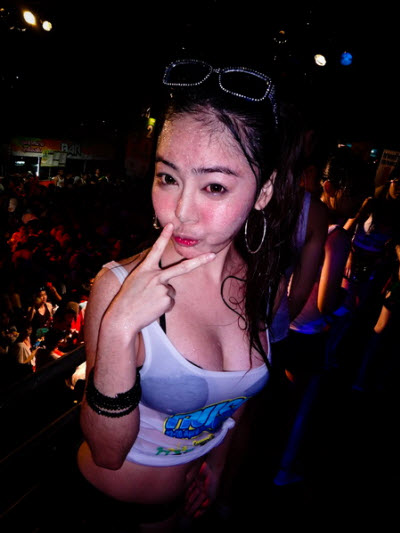 I think when you make the sign this way it is definitely about being lesbian.

Tags: Bangkok, lesbian, nightclub, Party Girls
You might also like
11 Responses to "Party girls at Route 66 in Bangkok"
Leave a Reply