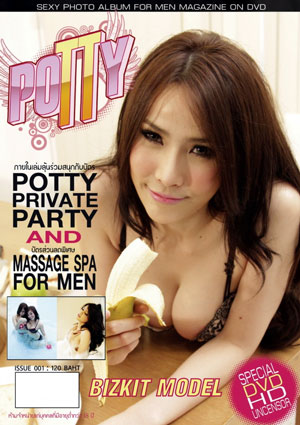 There is another new magazine available in Thailand. It is called Potty. Yes, that's right. I wasn't sure about the meaning of that word so I looked it up. Turns out it has two meanings.
The first meaning is a child's toilet, which is what I thought it meant and made me think that it was a very odd name for a magazine. But according to dictionary.com "potty" also means foolish and crazy. That might make more sense for the name of a magazine. So I learned something today, hey!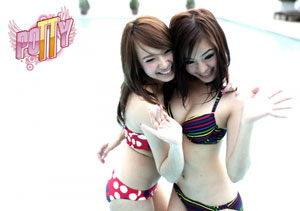 The name aside, they do seem to have the right ingredients, which are sexy girls and cute girls hugging in bikinis. Bigger photos when you click through.

Tags: busty, cleavage, girls hugging, Potty
You might also like
Leave a Reply