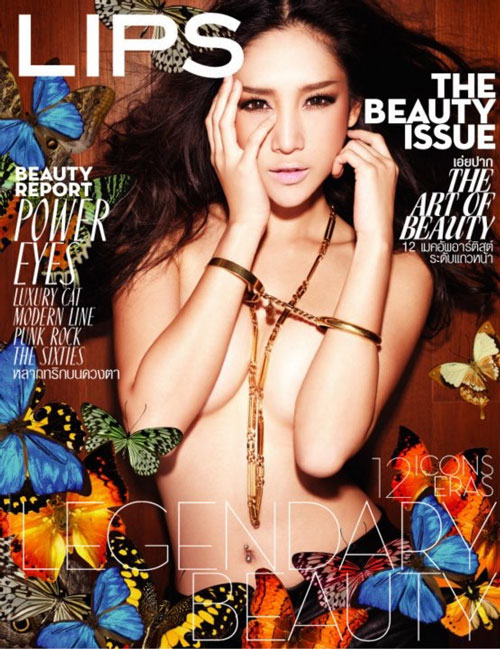 Long time readers know that Taengmo Pattarathida has been a favorite of mine but may have noticed I haven't posted about her in quite a while. That's because she hasn't done much and hasn't been in the news for a long time. Well now she is topless on the cover of Lips magazine.
Not really topless of course. Sure, she's wearing no top, but she is covering herself up. Still, it's a lot sexier than most of the stuff she has done in the past.
So why no Taengmo for so long? I think it is because she got all the entertainment media mad at her a while ago and when that happens in Thailand they just stop reporting on you. And when you can't get the media to write anything about you the producers seem to lose interest in casting you. So you end up with no work.
I didn't include more photos from this issue of Lips because they are artsy pictures of Taengmo wearing ugly dresses. But if you haven't seen it before my Taengmo photo gallery has lots of great shots of her looking her best, which is pretty hot!

You might also like
4 Responses to "Taengmo topless"
Leave a Reply