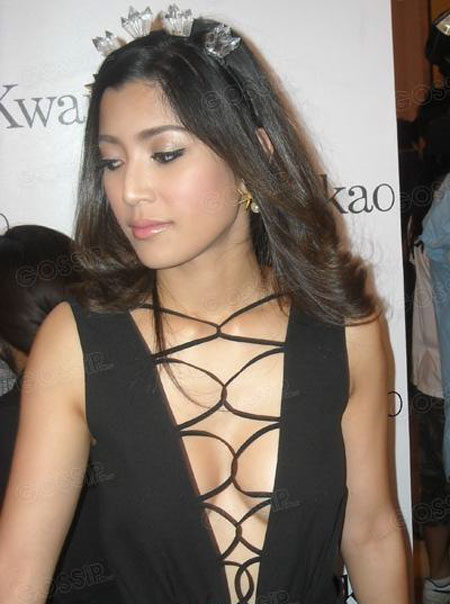 Bangkok based designer Kwankao had an opening recently and of course some of the stars were there. Amey Morakot was one of them and she wore an interesting outfit.
I am assuming that is a Kwankao creation. Pretty daring even for Amey who often does sexy photos.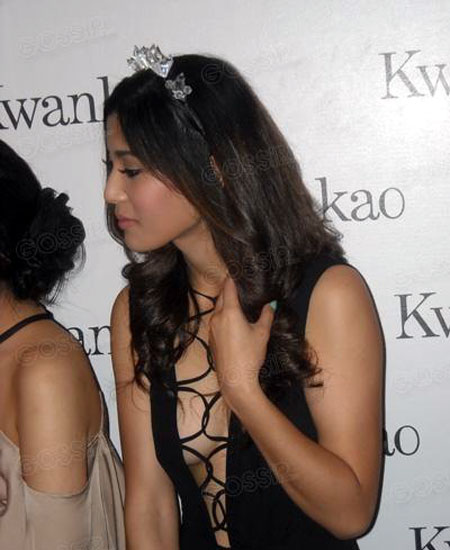 Although sometimes she wears even less, hehe.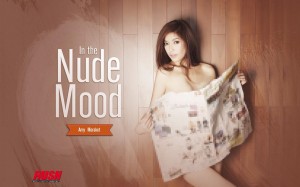 Tags: Amey Morikot, Bangkok, cleavage, sexy dress
You might also like
| | | | |
| --- | --- | --- | --- |
| Spa opening offers some teasing I can't read Chinese language but I was told that this video is for a spa opening. The cuties in... | Amey Morakot In Love As in In Love magazine. That's Amey Morakot and she looks fabulous in that cover shot. I think... | Amey Morakot smoldering in Mix Aimee Morakot is always hot and she is smoldering in the pages of Mix magazine in their January 2010... | Shock 39 soft opening I saw some photos on one of the forums from a new Bangkok club called Shock 39. "Clubbing as it should... |
3 Responses to "Amey Morakot at Kwankao opening in Bangkok"
Leave a Reply