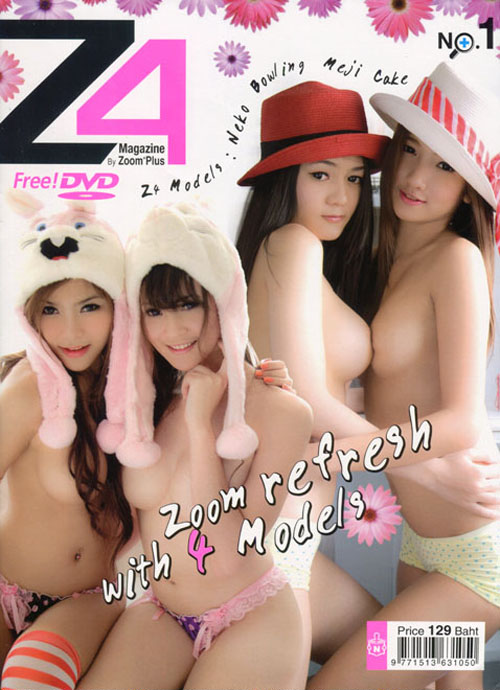 I keep being surprised by how many new girlie magazine pop up in Thailand every few months. But now I am noticing that a lot of them are just remakes or spinoffs of existing magazines. Like this one.
The magazine is called Z4, which is published by Zoom Plus, with began as Zoom I think. So really it is all the same magazine. I think they are playing some game with the name when they same "Zoom refresh" with 4 models (Z4, get it?). Maybe the models are also recycles (refreshed?), although they do look pretty young and fresh.
Oh, and in case you didn't notice, there's another funny Thai nickname, the model named Bowling, hehe.

You might also like
2 Responses to "So many Thai girlie magazines are just spinoffs"
Leave a Reply