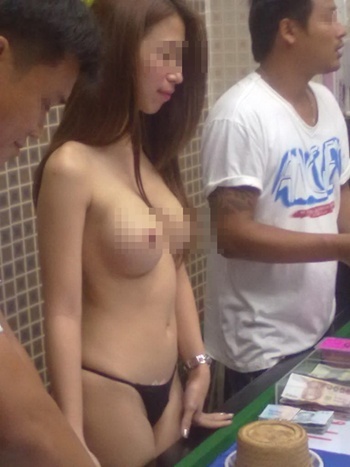 Sun Marisa is the Thai model who made headlines when she was photographed topless in a gambling den and the pix were posted on the internet. All the picture post sites were buzzing about her. Most of the pix were censored like that one above since there was all kind of illegal about it, gambling/topless/posting on the internet.
There are, however, some uncensored pictures of her at the casino and also some uncensored photos of her doing a very bare photo shoot. I can't post them here 'cause they're too sexy for this blog. Maybe I'll have to do a sneak peek for members signed up through Feedblitz (that little yellow form in the right sidebar).
Sun and Bee-Tawan, the other girl at the casino with her who was also topless, ended up at the police station. Pic below.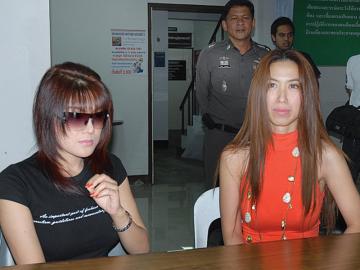 Bee looks pretty cute in that photo. Sun not so much.
Next thing you know Sun and Bee are in J-Mood magazine. That's them on the cover below.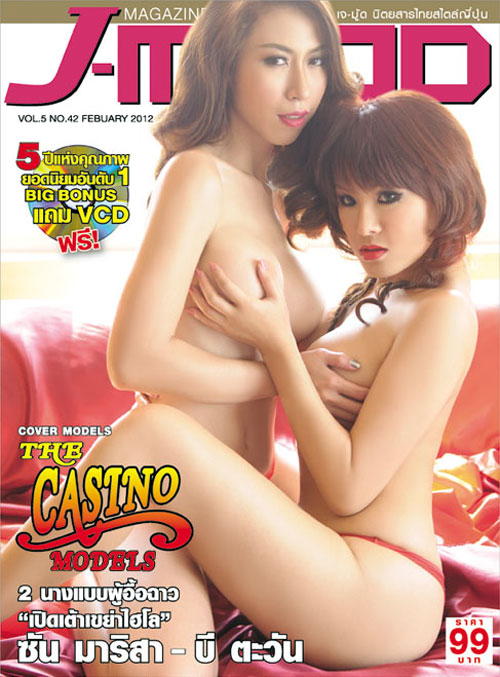 And Sun ends up in Zoo magazine and some sexy videos and then this promotion for Harmony Herb products where she and two other models prance around in body paint. Here's a pic from the event. Click it to get the large size.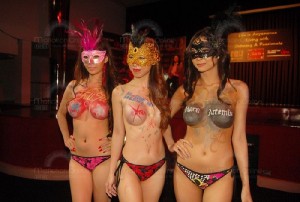 And here's the video.
This even made the mainstream media with a news segment on Thai TV channel 3 about it. Clip below.
That is pretty risque stuff for regular Thai TV. Things must be changing in Thailand for them to show that.

Tags: body paint, busty, Sun Marisa, topless, video
You might also like
2 Responses to "Sun Marisa really making waves"
Leave a Reply