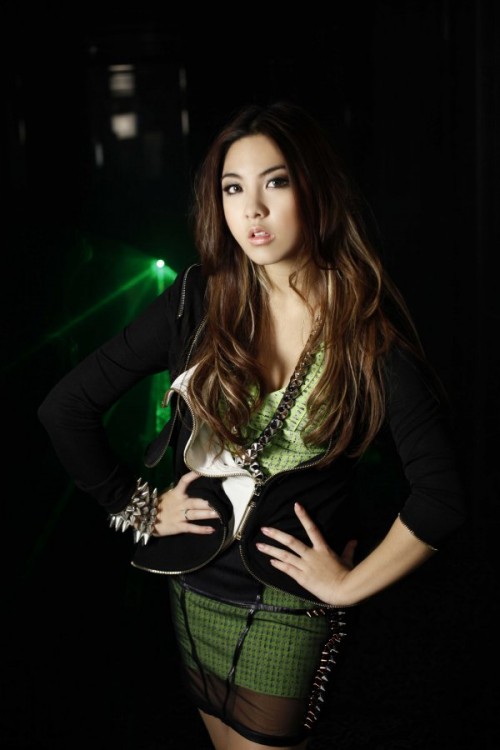 I have seen her music video for Waii-Kamikaze's single "Rak Chan Tamai" (Why Do You Love Me?) on TV several times. She's getting pretty popular with the kids. She looks really young in the video. Then I saw this photo of her and thought she is going to be (or already is) a real hotty.
The single is off her album called "Playgirl". Her real name is Waii Panyarisa. Not sure where the "kamikaze" thing comes from. Is that the name of her group? I'm not paying attention enough to know, just noticed she seems to be an up and coming hotty.
Here is the teaser of her music video. I didn't include the full music video because I didn't think was that great but you can find it on YouTube by copying and pasting this video title into the search function.

Tags: hotties, music video, Waii
You might also like
6 Responses to "New singing star Waii-Kamikaze"
Leave a Reply