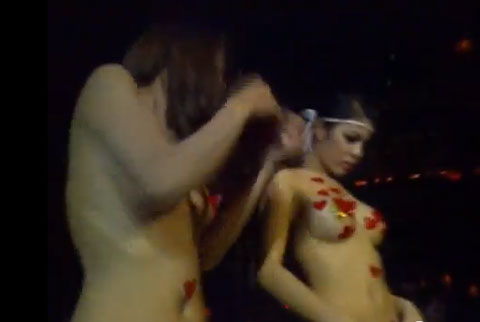 Has everybody been to a sticker party yet? If not, this video gives you a pretty good idea of what goes on at most of them. Some get even sexier than this but I have only seen photos and no video of those parties.
This one was at the club called Chaika in Ladprao. Kind of a cute name. I read that they have these shows the first Saturday of every month.
Here is a map of the Chaika Ladprao location in case you want to see one of those shows. If you do we all would like to see photos or video from it.

View Chaika Ladprao in a larger map

Tags: sticker party, topless, video
You might also like
4 Responses to "Sexy sticker party at Chaika in Ladprao"
Leave a Reply