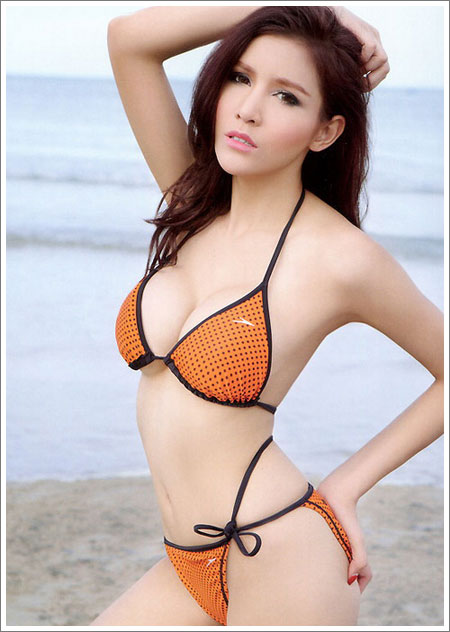 This model Ann Sita is on the cover of Maxim Thailand from the Miss Maxim Thailand Sexy Sporty 2012 competition. She certainly has the figure and very pretty skin.
But as an American friend said, "butterface". Many of my dear readers know what that means. Another photo to really make the point.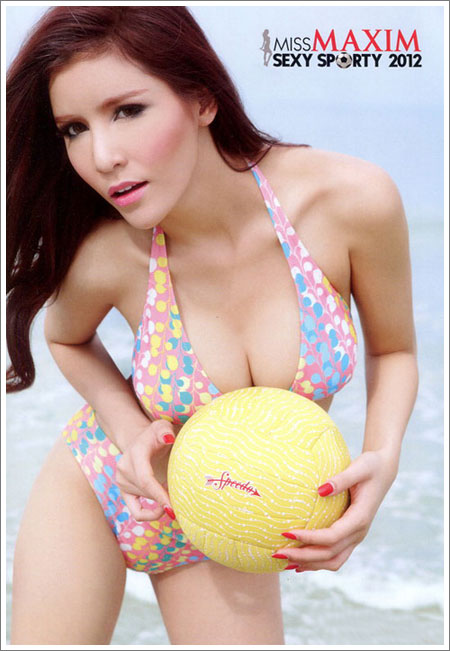 I'm not going to comment on it except o say that I thought there were a couple of other girls with equally impressive bodies (fake chests and all) and pretty skin who were a lot cuter. How about this hotty named Amey in her promo video for the competition.

Tags: breast implants, busty, Maxim, video
You might also like
8 Responses to "Ann Sita Miss Maxim Thailand Sexy Sporty 2012"
Leave a Reply