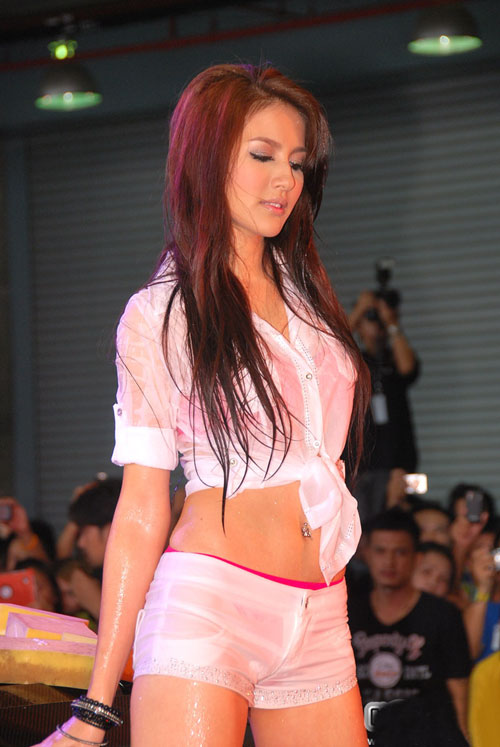 After years of visiting the Bangkok motor shows for the main purpose of photographing the booth babes (pretties as we call them), I stopped going because they started getting way too boring. The indoor areas started having the pretties dressed in rather unsexy outfits. The motorcycle area was ok for a while but even that started to get kind of boring.
The only place left that was edgy was the outdoor auto sound area where they had coyote dancers dancing on top of the cars. But the truth is, although they were young and kind of cute and tried very hard to be sexy they really weren't very hot.
Well, it looks like a new standard has been set by the Bangkok Auto Salon 2012. I barely heard about this and did not pay much attention but it looks like they really did it right. There are lots of great photos around the internet of the event, including some on Flickr like this one (click through to see the rest of his collection).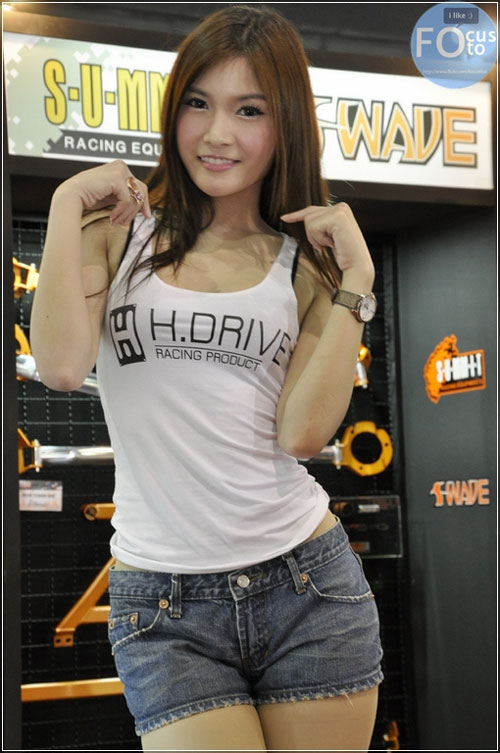 But the most impressive thing I saw was they had a car wash show by two real hotties, Nok Aussannee and Um Lukkana. These girls are hot, and they are big names, too. And they really did a good show. Check out a few photos from their car wash show.
Nok used to be such a nice sweet girl. Now she is making naughty eyes in a wet outfit in that photo up top.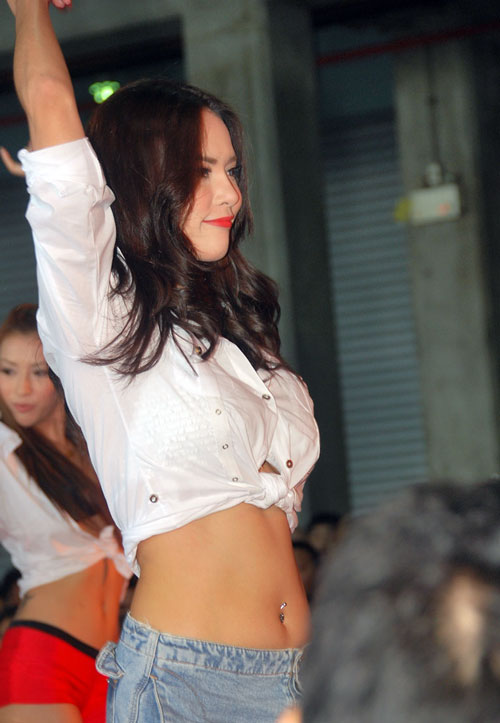 Um is always sexy. You know Um did a car wash show before so she isn't new to this kind of sexy fun show.  That time she was working with a couple other busty beauties, Khree and Maple.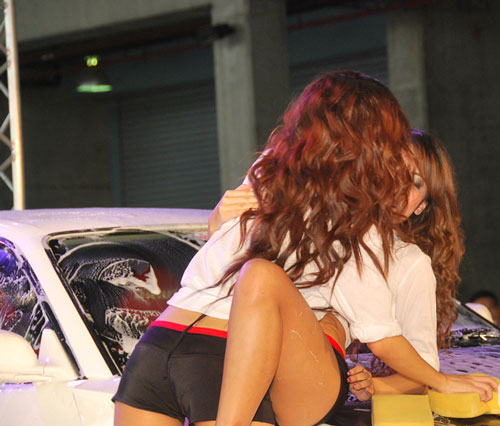 What is going on here? Girls hugging and kissing in wet outfits, oh my. That isn't Nok and Um. There were some other hotties in the show.

Tags: Bangkok, booth babes, car wash, motor show, Nok Ausannee, Um
You might also like
3 Responses to "Bangkok Auto Salon 2012 sets new standard"
Leave a Reply