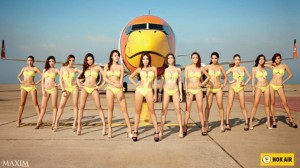 The budget airline Nok Air has always had the right attitude when it comes to having fun. They have a policy of hiring young cute air hostesses and they have some fun advertising that is sometimes a little bit sexy. Now they have a new calendar that features Maxim models.
But I guess some people don't appreciate the airline's ways. Like the Thai Ministry of Culture which says the models are "almost nude". I don't know about that. Those bikinis actually have quite a lot of coverage. Click that pic above for the large size for closer inspection.
Some of the outfits have even more coverage, yet seem even sexier, don't you agree?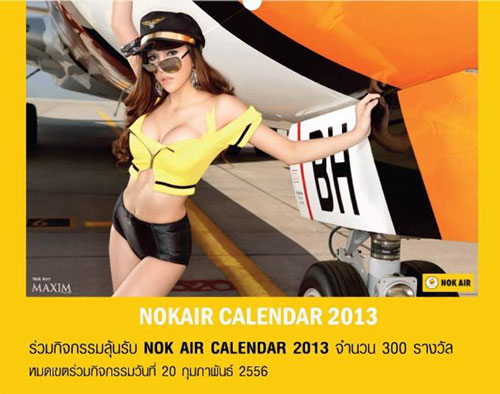 The airline isn't making any apologies. A spokemans even said that flying and international travel is kind of sexy anyway so it is appropriate to promote the airline with sexy models. I'm ok with it.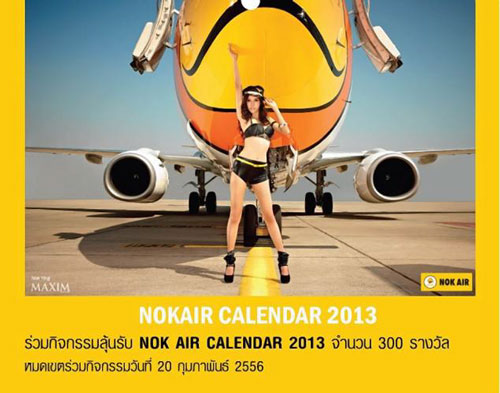 Tags: air hostess, Maxim, Nok Air
You might also like
6 Responses to "Nok Air has the right attitude"
Leave a Reply