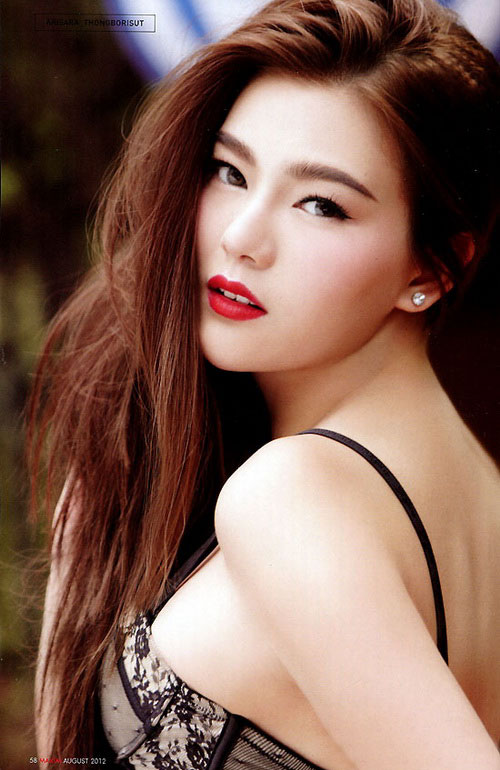 New to me star Dew Arisara has appeared in a couple of magazine shoots recently, both Mars and Maxim. I thought she was kind of cute but didn't fee she was all that hot. Then I saw some video of her and she has some great looks.
The thing that was bothering me was the chin. I saw some earlier photos where she looked younger and quite cute and her chin did not seem to be so pronounced. Chin implants are popular with stars and models in Thailand but I really don't like the look and many people seem to go way over. That recent gossip about what Janie Thianposuwan did to her face is an example. In some of Dew's photos it looks like she has done that. Her chin looks kind of huge.
Anyway, a couple more of her photos.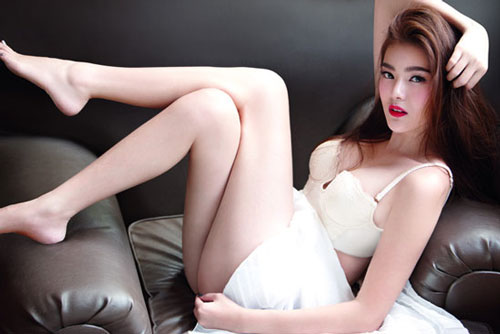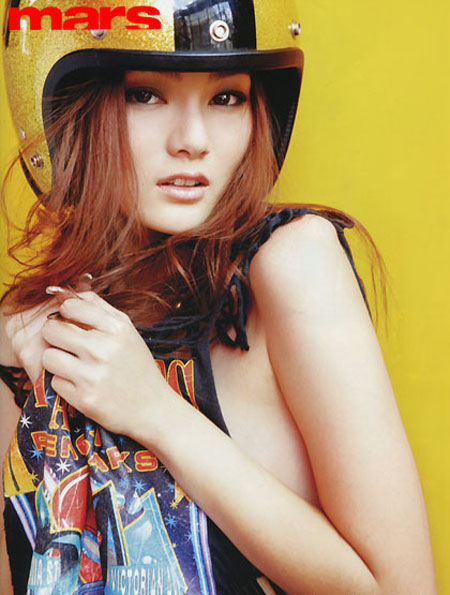 Here is the video of her Maxim photo shoot.

You might also like
4 Responses to "New star Dew Arisara"
Leave a Reply