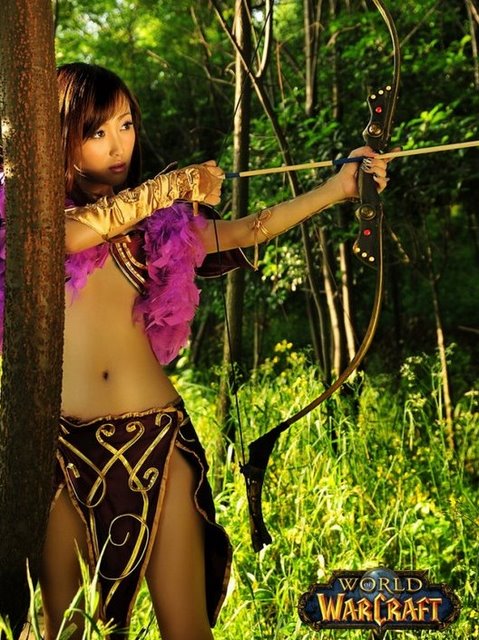 I'm just learning about these creatures of World of Warcraft and started looking for photo of that cute night elf I posted previously. I'm not really sure because some people call her a night elf and some people call her a blood elf. Maybe the gamer experts can tell us what's the difference.
Searching around I was surprised not to find a lot of photos. I  mean, they are so cute I would think there are tons of photos of them. Maybe I'm not searching on the right terms. I did find a sight with a gallery of this night elf above at wakpo.com. So you can check out a few more shots of her. Is that correct, that a night elf is a "her/she" or do you call a night elf "it"? Are there male night elves?
Here is a sleeping night elf.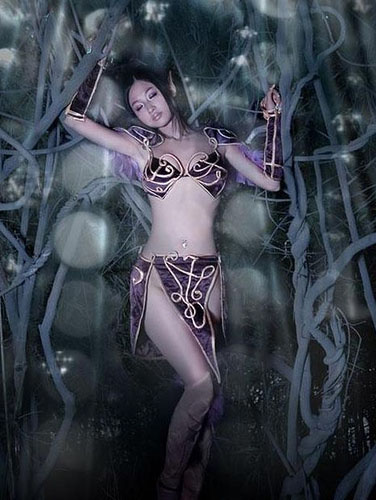 There is some cosplay around WoW, isn't there. It seems like there should be a lot. Maybe I don't know enough about other characters to spot it. I did find some shots from gaming conventions with some WoW cosplay girls, like gamingnewslink.com which has some cuties like those below.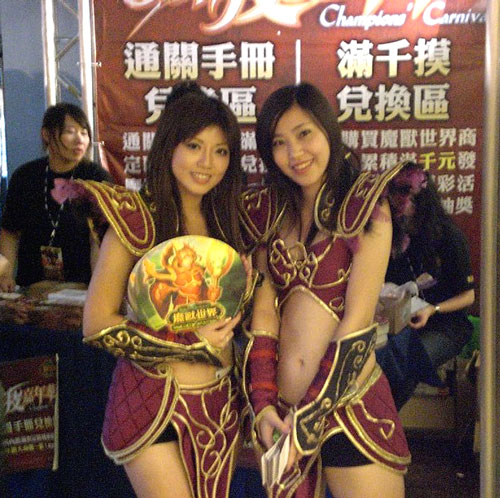 Of course, these are cosplay girls and not real night elves like the ones above, hehe. I could get into this, not the game playing, but the costumes and cosplay part. I wonder if they have any of that in Thailand.

Tags: cosplay, World of Warcraft
You might also like
6 Responses to "Night elves and blood elves"
Leave a Reply