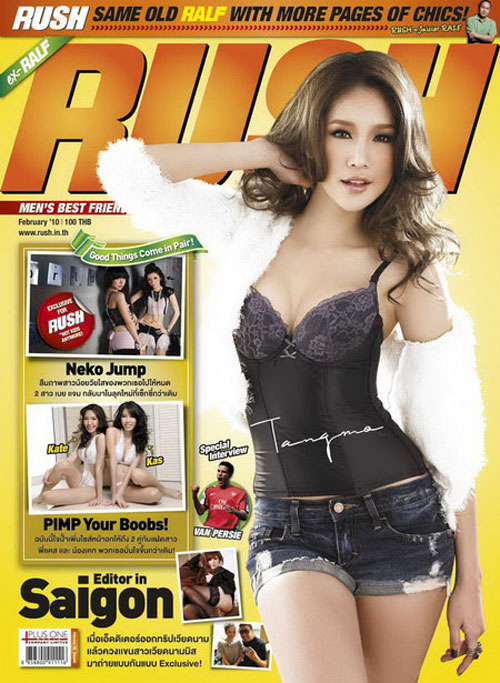 The cover says "Same old RALF but with more pages of chics". Hmm, I thought that was spelled "chicks", at least that's what I remember from the old American slang for referring to young girls. Or are they talking about something else? I don't think so.
What is the cutoff age for being called a "chick" anyway? 'Cuz Taengmo is in her late 20's now. She still looks great and is still one of my favorites, but is she still a "chick"? I am pretty sure I would not be called a chick anymore either, although I still look great

  But enough about me, here's another shot of that "hot chick" Taengmo from RUSH.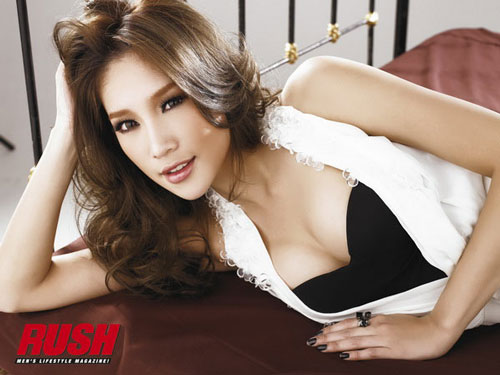 You might also like
5 Responses to "Taengmo in RUSH magazine"
Leave a Reply