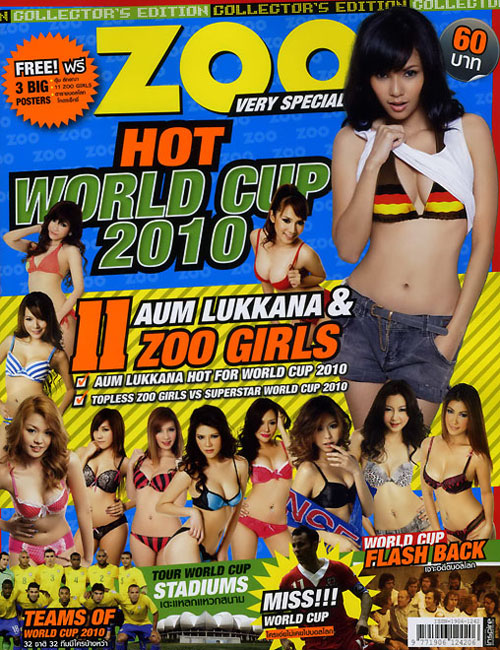 All the magazines have World Cup special issues. Zoo has theirs and it features the very cute and very sexy Um Lakkana.
She tells how she doesn't cheer from the teams but cheers for the players instead.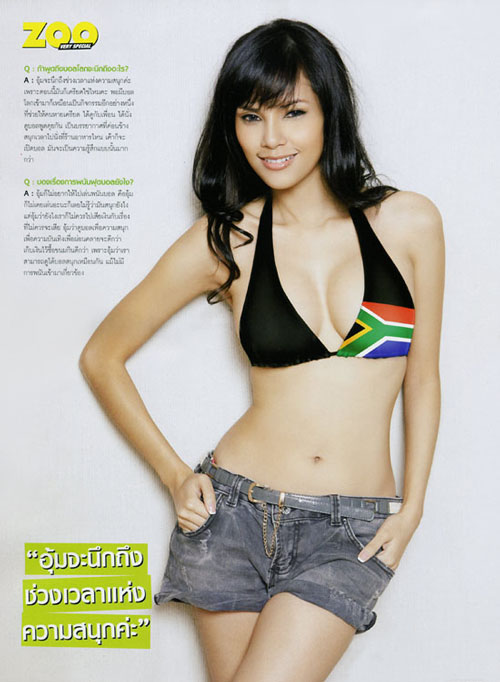 She also gives advice about arranging your time to watch the games so that you don't interfere with your job. See, Zoo has helpful articles and not just photos of hotties.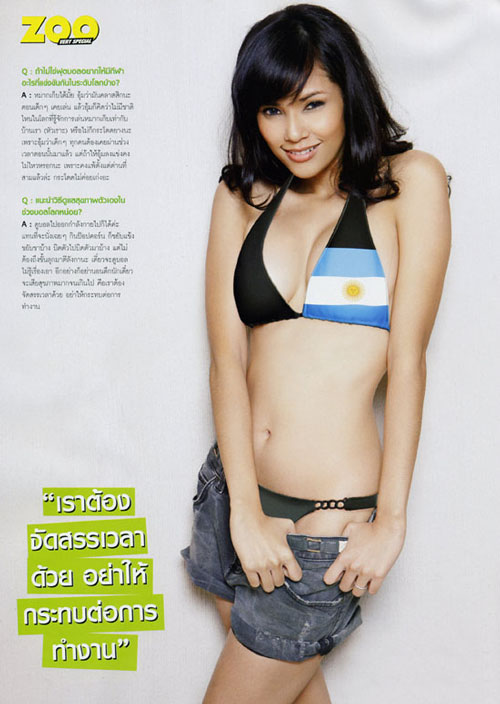 You might also like
Leave a Reply