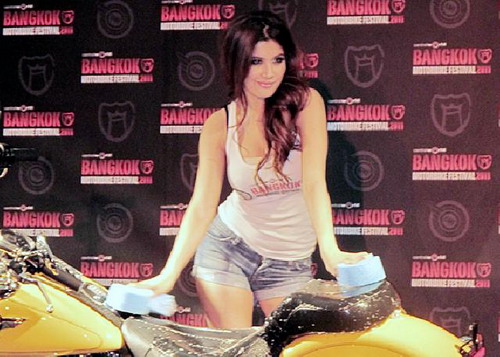 You might remember the promotion last year for the Bangkok Motorbike Festival where Panward Hemmanee did a sort of sexy and plenty sleazy motorcycle washing show. Well, this year they got Poo Priya to do it.
Here are a few sort of small and low quality photos from the show.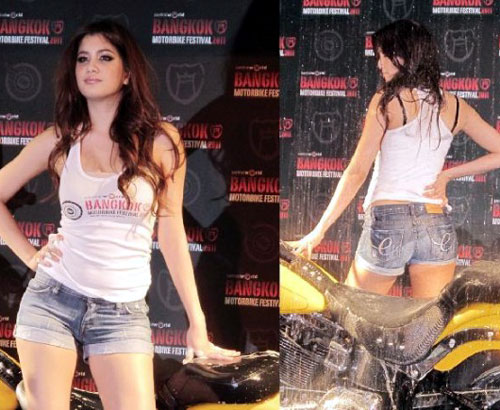 She looks pretty good these days. The show looks a little more tame than what Panward did last year. Poo is just walking around.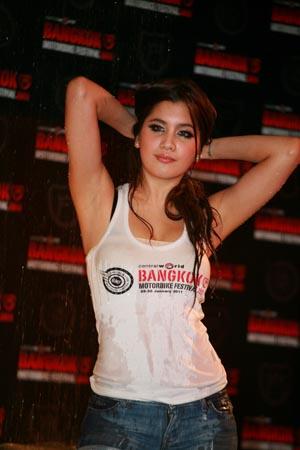 There is Poo in a wet t-shirt. Of course, wet t-shirt in Thailand means you wear two layers underneath the t-shirt.
And here is a really bad quality video of it.

Tags: Bangkok, motorcycles, Poo Priya
You might also like
5 Responses to "Poo Priya motorcycle wash show"
Leave a Reply