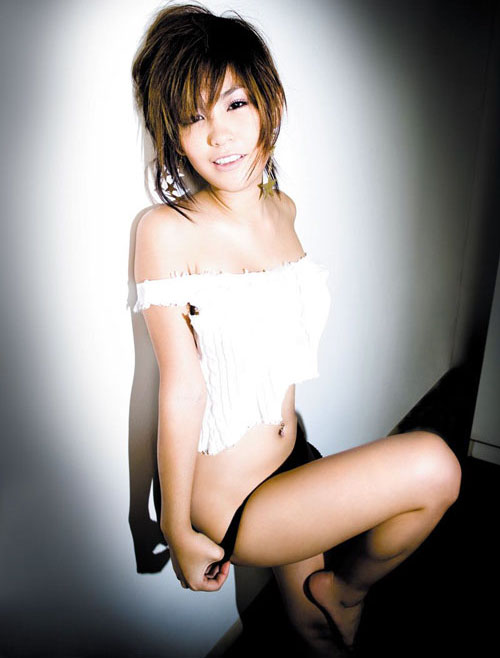 So what has Pimai been doing lately? Apparently attracting the attention of Thai HiSo lesbian Pa Tob. That's according to Gossipstar with the story translated to English in a post at Dirtii Laundry.
Pimai was interviewed and seems pretty tickled by all the attention being shown her by, as Dirtii Laundry calls her, senior gay HiSo Tob Parinya. The interview is sort of entertaining and one reply from Pimai I liked when asked if she would really date a lesbian is
"Honestly it doesn't matter who the person is."
Pimai certainly has her standards, doesn't she. If you click over to the story on Dirtii Laundry you can read the interview (in English) and see a photo of  senior gay HiSo Tob, and the emphasis on the word senior is no accident.

Tags: busty, HiSo, lesbian, Pimai
You might also like
9 Responses to "Pimai going the other way with auntie Tob?"
Leave a Reply