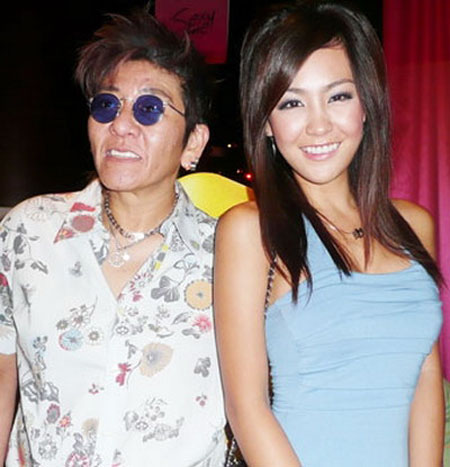 What a cute couple, busty Thai model Pimai, and hiso lesbian Pa Tob. Don't they just look lovely together.
Not! I'm so embarassed for the both of them when I see this photo. Pimai for so openly selling herself to the very old an very rich entertainment business power person. Pa Tob for so shamelessly chasing another young busty actress to be her next plaything. But it sure is great fun for all the gossip columns and entertainment news.
I wonder what kind of future can Pimai possibly have after this.

You might also like
8 Responses to "Is this a cute couple or what"
Leave a Reply