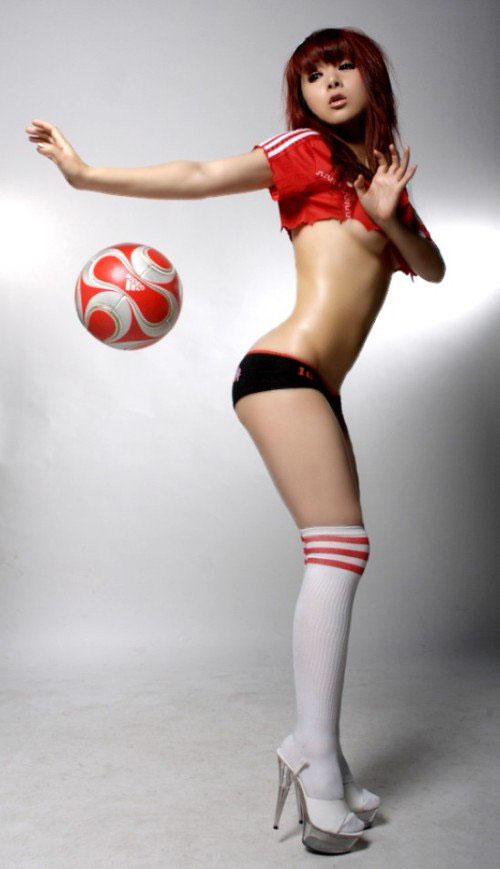 It's really called football but for my American readers today I'm calling it soccer. That's it, that's really all I know about the game. So I need some help identifying the type of manuever each of these girls is doing.
The first one is that girl above. Ignoring the shoes, which we know can't possibly be used on the football soccer field, let's just concentrate on her, um, bump, or whatever she's doing to the ball with her rear. Is there a name for that move? I'm trying to improve my knowledge about the game, that's all.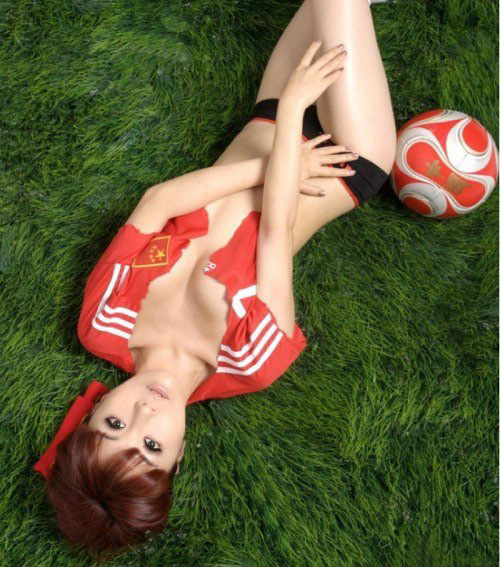 Now this girl seems to be taking a break but that doesn't seem right in the middle of the field. Or maybe she just did an amazing save – that's correct, right? A "save" is when the goaly blocks a shot, I think.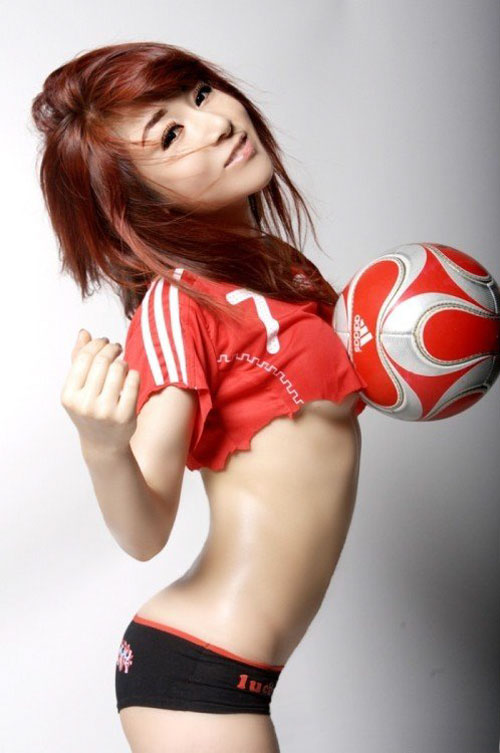 Another interesting maneuver. I see the boys in the game highlights doing this. Is this called a "catch" or something like that? Must be more difficult for girls to do. If you don't get centered the ball will shoot off in the wrong direction. Or maybe she is doing some cleavage trick like I have in my cleavage tricks gallery.

Tags: Chinese, hotties, soccer
You might also like
| | | | |
| --- | --- | --- | --- |
| Panward soccer star I always miss these things. Panward Hemmanee seems to do these little promos at the malls all the... | Variety of world cup fans My confession is that I look more at the world cup fans than the players or the games. I have a little... | Thai football cheerleaders They're cute, but where are their cheerleader outfits? They are a small group of Thai football cheerleaders... | Elly Tran Ha World Cup fan Everybody is a World Cup fan right now, aren't they? Elly Tran Ha, the hottie from Vietnam who is... |
9 Responses to "Soccer girls!"
Leave a Reply