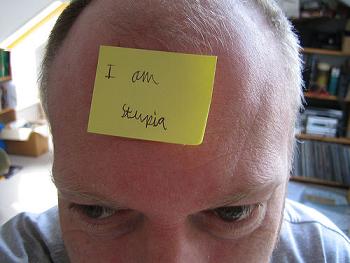 If you are an affiliate of the Ebay Partner Network (EPN) you probably already saw the latest newsletter with some big changes to their program. If you haven't read it yet you should.
One of the new rules is you can't have ebay links on Blogspot.com, WordPress.com, Squidoo or any other domain you don't own. That seems very stupid. Many big established high quality blogs exist on Blogspot and WordPress and many have ebay links. My old blog on Blogspot did and even though it is just a fun little entertainment blog it has been online for several years and has over 2,500 posts and a lot of good quality content. So now I must remove any ebay links I have on it.
I think that photo above is one of the people running the EPN program now.

Tags: eBay
You might also like
3 Responses to "Alert for Ebay affiliates"
Leave a Reply