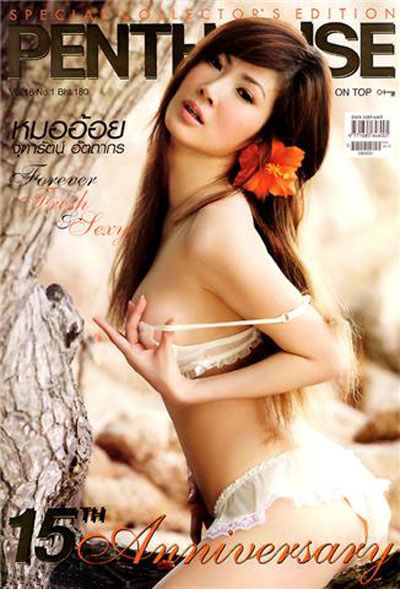 In a earlier post I asked "Who is Doctor Oil"? And now I know. I found this shot of her on the cover of Penthouse Thai edition.
Well, that would explain why some of the photos of her were topless. There is one topless from the side photo in that other post. And there are more that are topless but still barely covered on my hard drive – I'll have to decide what to do with those. This one of her as a topless pirate covers up a little more.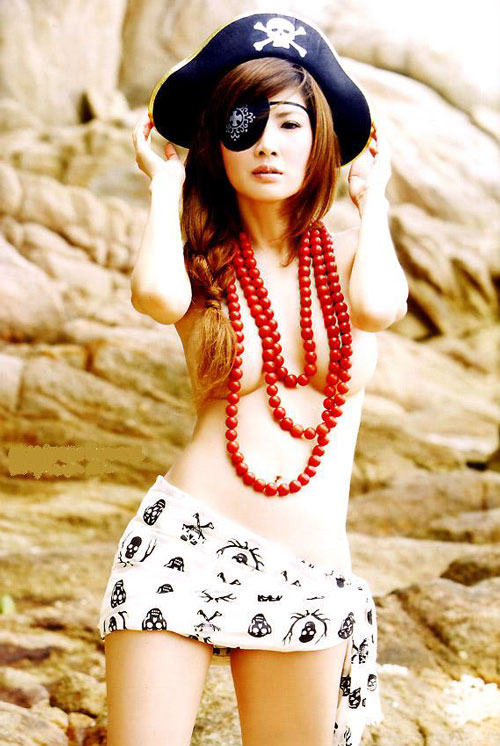 The outfit is not working for me at all. It's not even cute, except that little thing tied around the hips to serve as a skirt is ok.

Tags: Oil, Thai Penthouse
You might also like
One Response to "Doctor Oil is a Penthouse model"
Leave a Reply