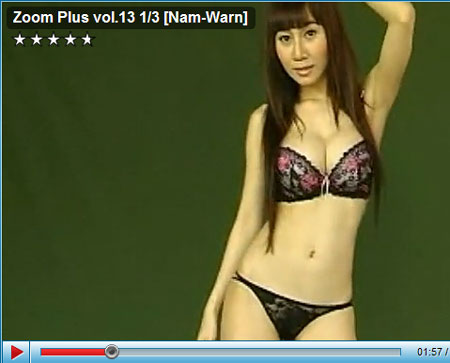 That last video from Zoom was pretty sexy. I didn't like those huge solid breast implants but the teasing was pretty fun. Here is another effort from Zoom magazine. The model's name is Nam Waan (or Nam Warn in the terrible way they romanize it). If you can sit through the beginning where she is talking and showing a huge set of braces on her teeth you are soon rewarded with her dancing in her underwear. She has a pretty impressive figure.
Then it's time for some behind the scenes of the typical Zoom cheesecake style photo shoot. Sure, it's not the greatest in production values, certainly doesn't compare to that very sexy FHM video, but still pretty fun.
Email subscribers, be sure to visit the site to see the videos because they don't show up in the emailed version of the blog entries.

You might also like
Leave a Reply