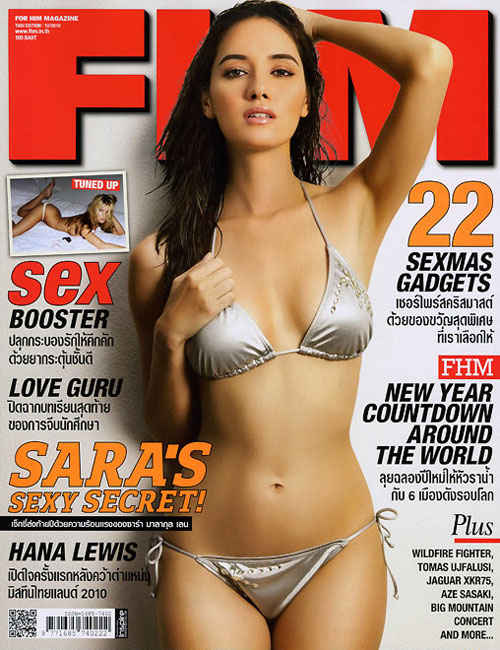 That's Sara Marakul Lane in FHM Thai edition this month. She is the luuk khrueng actress who is very farang looking but is very Thai, at least the way she talks she sounds like real Thai.
I remember some time ago I saw her on the Woody show talking about a Hollywood movie she was in. I had forgotten the name but then a couple days ago I flipped to one of the movie channels on TV and there was the movie. It was called "The Volcano" and Sara played an odd role.
She was the village crazy girl who was able to see or predict catastrophes. The part was weird because she appeared many times in the movie but never said a word, no speaking part at all.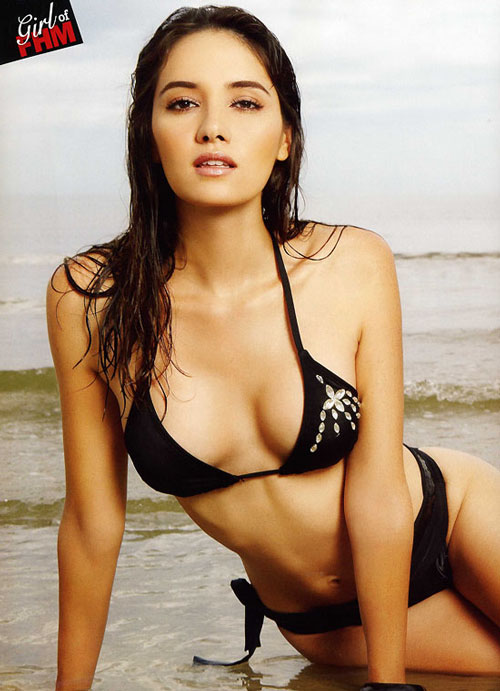 But she looked good, just like she does in these photos. And she looks even better in the photos in my Sara photo gallery where she is working out in the gym. So check those out if you haven't seen them.

You might also like
3 Responses to "Sara in FHM"
Leave a Reply