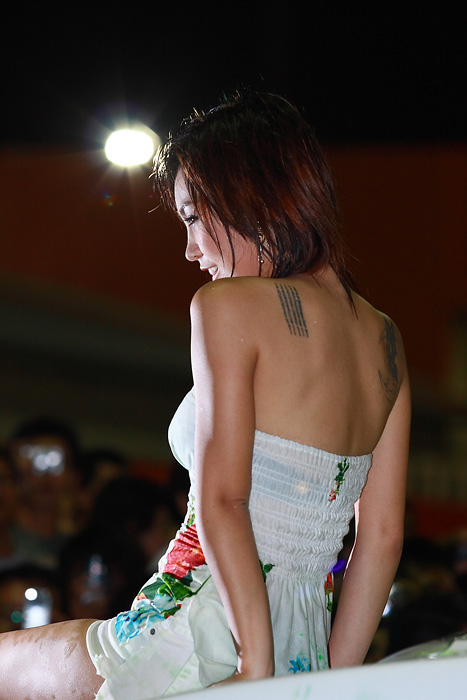 Since I'm on the subject of Laem Thong motor shows and sexy car washes I thought I should move some posts from my old blog at Blogger over here to my WordPress blog. I've been meaning to do that with all of my old blog posts but just haven't had the time. I really don't want to give those creepy Google people my content any more after they labeled my blog as offensive.
Plus lots of readers of my new blog are never going to go back and read all the good stuff on my old blog. This post was from May 2008 when there was another sexy car wash show at Laem Thong and they had Pimai Sumonrat at it. That's her in the photo above. Notice the tattoo, a copy of the one that Angelina Jolie has. Seems like Pimai did a little posing in an outfit that was not all that revealing. Usually she wears things like in that photo below where she offers everyone to look down her bikini top.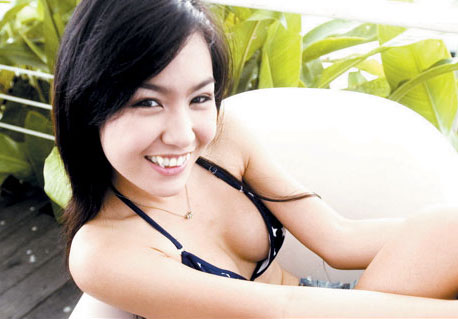 She wasn't showing all that much at the motor show. But she was letting some of the other entertainers hug her. I wonder what that was all about. Just girls hugging I guess, although we also like to see cute girls kissing.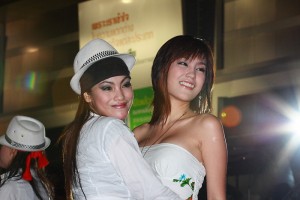 Tags: car wash, Laem Thong, motor show, Pimai
You might also like
2 Responses to "Pimai at Laem Thong motor show"
Leave a Reply