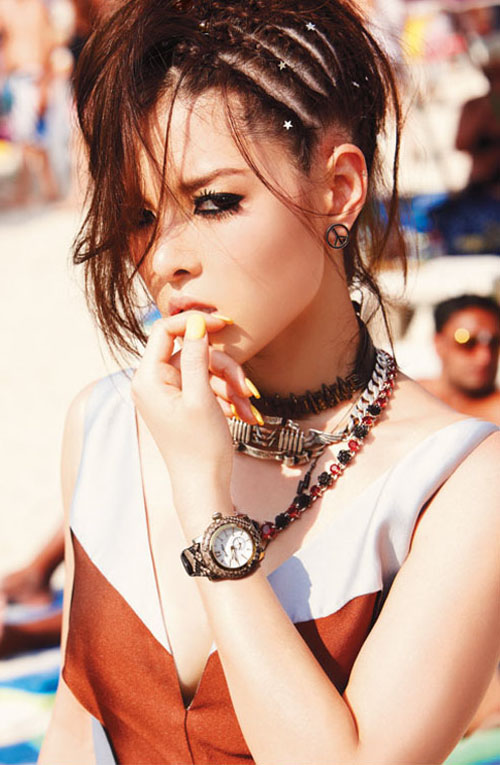 You know Lydia, the Thai singer who was famous for actually being a good singer and then more famous for being close to ex-prime minister Thaksin. Then there was the boyfriend who liked to moon the paparazzi – not sure if that helped her fame but it was funny. Lydia is in Praew magazine and wow she is looking hot.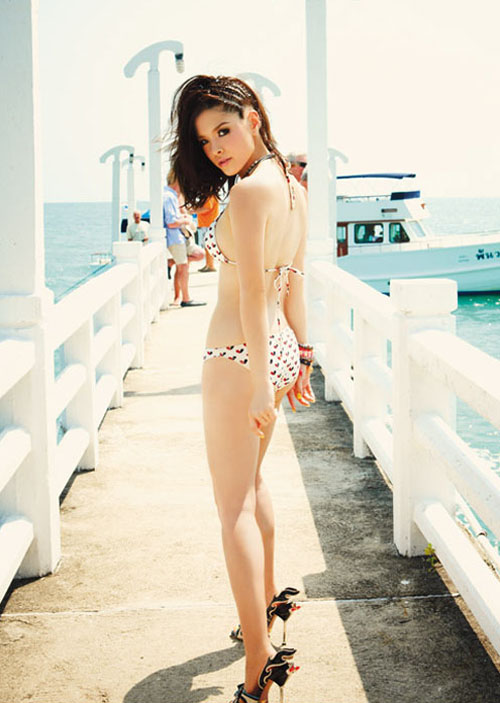 She doesn't seem shy or stuckup about doing bikini shots. And she sure looks good in them. I always thought she was a little bit plum but not in these photos. Photoshop? I doubt it; she really looks slim for real.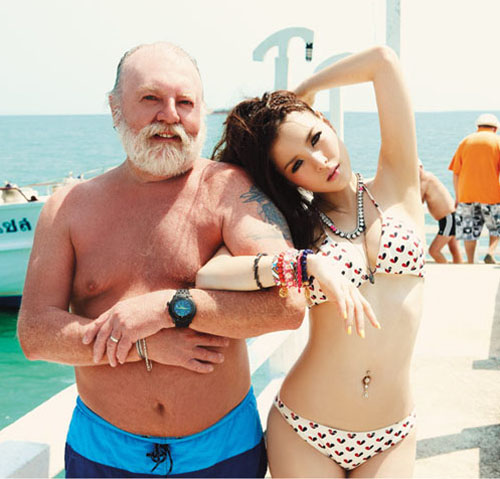 I wonder who the man is in the photo with her.

You might also like
11 Responses to "Lydia looking hot this summer"
Leave a Reply