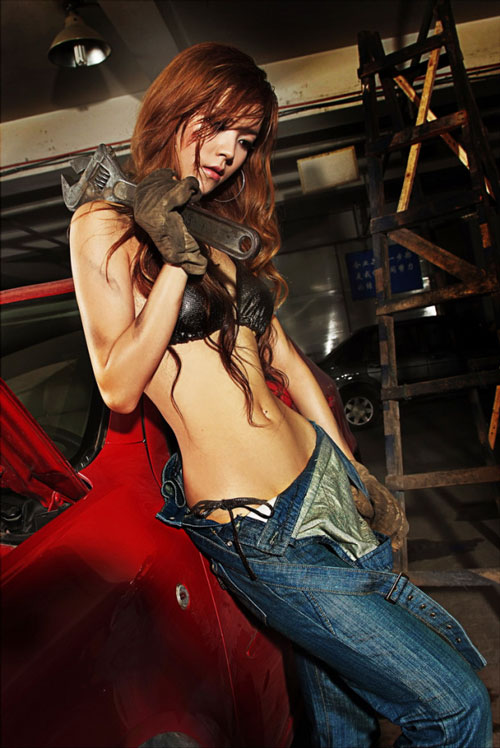 Time for some more auto repairs. It's always more fun if the mechanic is a hottie. Of course for most ladies (some guys, too!) they like to see a hot looking guy mechanic. But we'll just have to settle for this hottie lady car care specialist.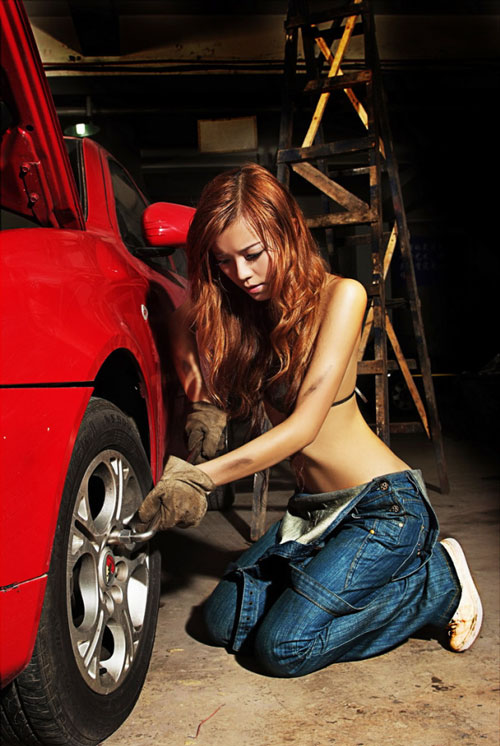 Slim sexy models handling big hardware like that wrench make interesting photos. But with arms as thin as noodles I don't think she is going to loosen those lug nuts (I know what those are you know).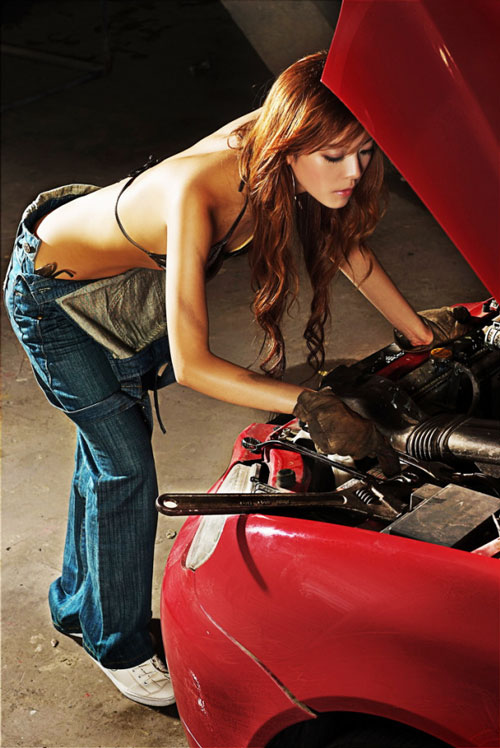 There, all fixed. Now it's time to go for a drive with her. Any takers?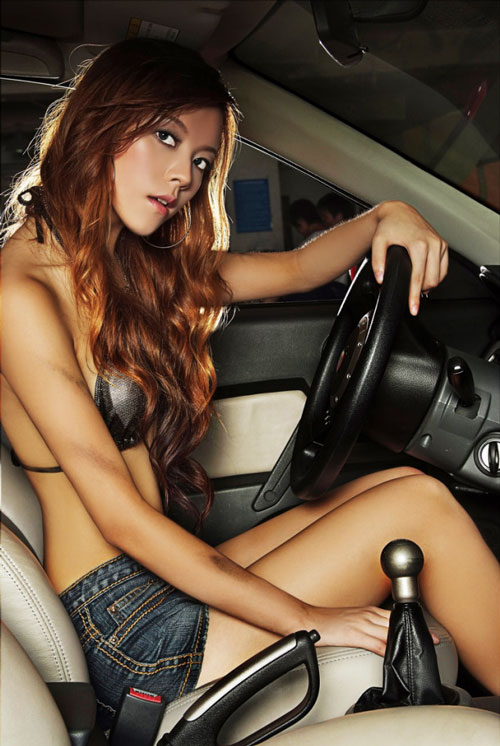 You might also like
One Response to "Sexy auto mechanic"
Leave a Reply