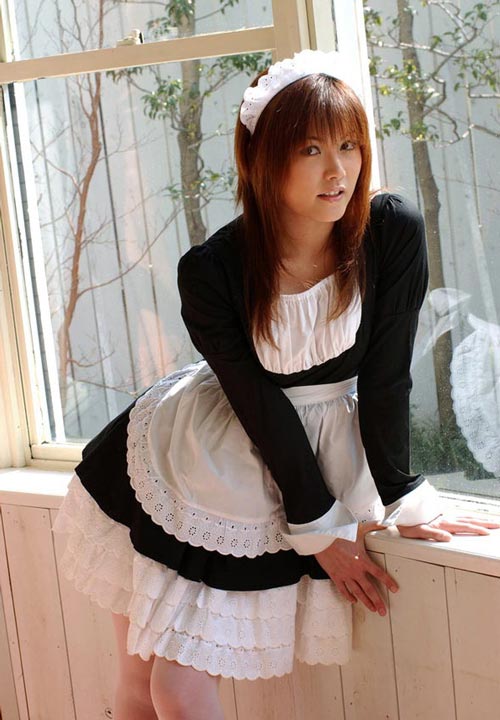 I read something on the Bangkok Post Forums that was kind of interesting. A foreigner wrote that he bought a condo in Bangkok and was trying to be friendly with his neighbors and condo staff when the condo manager told him there were complaints from other owners about him talking with the maids. He wrote on the forum to try to figure out why other owners were complaining about him.
There are a bunch of commenters giving their opinions. Many of the comments are similar to this one where it was explained that:
1. they think you could be sexually harassing the maid
2. seducing their maid (Thai people have the image that many westerners just come to Thailand to find wife)
3. country girls are easily attracted to westerners to get quick cash and an easy life (they fear their maid will leave them)
I thought about it and I have to agree that it is probably something like that. I would add a number four:
4. they worry that their maid will one day become your wife so will be elevated to owner status same as them
This comes from the reputation of foreign men in Thailand, that they will date and even marry the lowest class girls. I'm not talking about maids and other labor workers; I don't look down on them at all for their work, only for their bad behavior (which is very common). The reputation comes from the foreign men marrying bar girls. I've posted about this several times before, talked about the large number of couples where the woman is a former bar girl, entire villages of these couples, and the tens of thousands that live in provinces like Udorn Thani. When you look at the estimates of the number of these couples and compare to the total number of foreign men living in Thailand you conclude that 90% of foreign men living in Thailand are married to prostitutes. I didn't make up the numbers and have nothing to do with the facts of the situation but that is just how it is. So that's why Thai people have a low opinion when they see a foreign man with a girl who looks like she could be a bar girl. Again, not my fault so don't get mad at me (I always have some readers get angry when I am just reporting the news).
So in the case of this man on the forum, the Thai owners may be afraid that the man will end up marrying one of the maids and move her in next door to them. Next thing will be her friends visiting. Then the Thai owners have some friends over and they see what they assume is a bunch of bar girls living next door.
BTW, if the maid looked like the one in that photo there would be no issue.

Tags: cosplay, Thai Culture
You might also like
32 Responses to "Don't flirt with the maid"
Leave a Reply