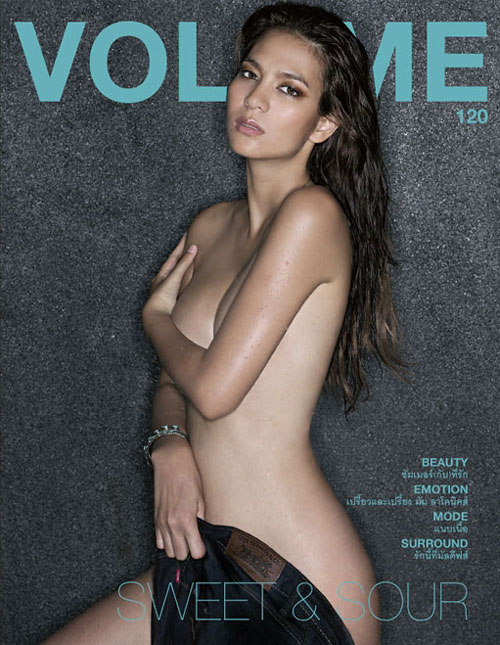 She keeps herself covered, too well I think, because Jeet Saengthong has the impressive figure we all want to see more of.
I know some readers have said I am obsessed with her amazing chest, but aren't we all? Just from the research angle though, because a tall and thin catwalk model with a bust like that is unusual. The inside shots from this issue of Volume don't show more of her, although they do show a lot of her boyfriend who has an amazing body, but that's not for this blog so no hard body ripped male model pix, sorry to disappoint (but other readers breathe a sigh of relief).
In case this photo doesn't impress you with her chest you will be impressed by some of the shots in my Jeet photo gallery.

You might also like
2 Responses to "Jeet bare on the cover of Volume"
Leave a Reply