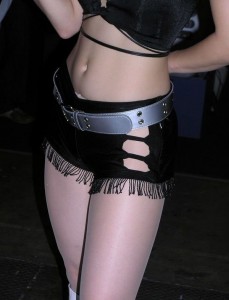 I'm playing with a new little theme about booth babe uniforms with straps, the ones that have lots of teasing gaps and straps in interesting places.
That first example above is a tame little one. They get more interesting.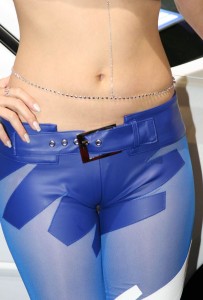 Some of the straps are really just little chains worn in interesting ways. It makes the outfit more interesting I think.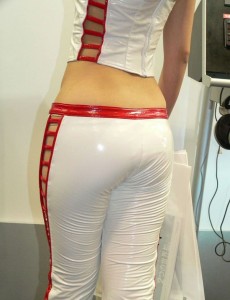 The straps up the side of the leg is an interesting look, but you really shouldn't wear panties underneath if you want the right effect.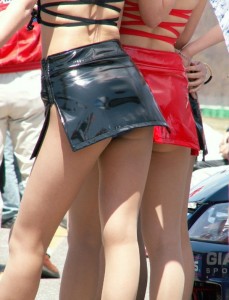 Lots of straps and very short skirts make quite a combination.

Tags: booth babes, Pretties, uniforms
You might also like
6 Responses to "Uniforms with gaps and straps"
Leave a Reply