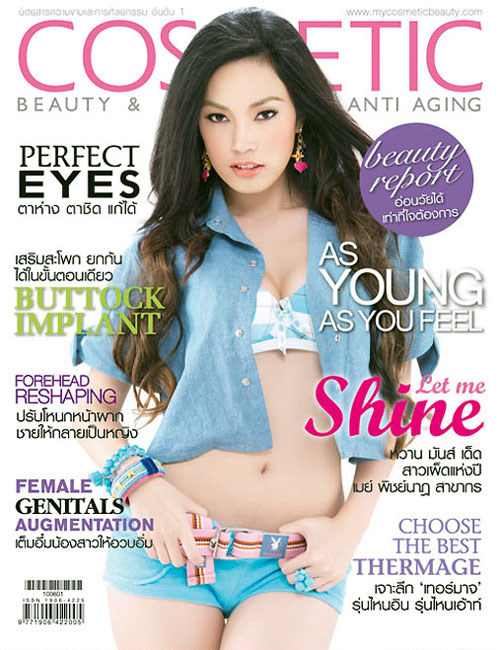 Cosmetic magazine is all about cosmetic surgery, as you can tell by some of the titles on the cover. Like "Buttock Implant", "Forehead Reshaping" and "Female Genitals Augmentation"…uh…I don't even want to think about what that might involve.
They have May Pitchanart on the cover of this issue. It makes you wonder what she has had done. When I have looked at this magazine before they always featured some star but they usually did not give any details about what or even if the star had done cosmetic surgery. So we can just look at here and try to guess.
She has a very small chest so I don't think she had breast implants. It looks to me like she did her nose.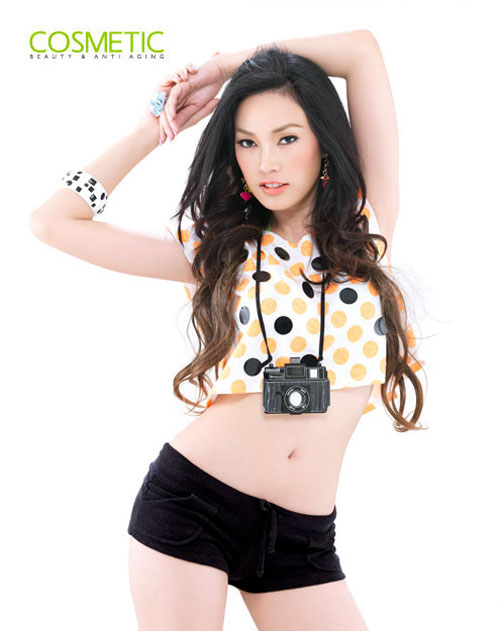 Tags: Cosmetic, May Pitchanart
You might also like
4 Responses to "May Pitchanart in Cosmetic magazine"
Leave a Reply