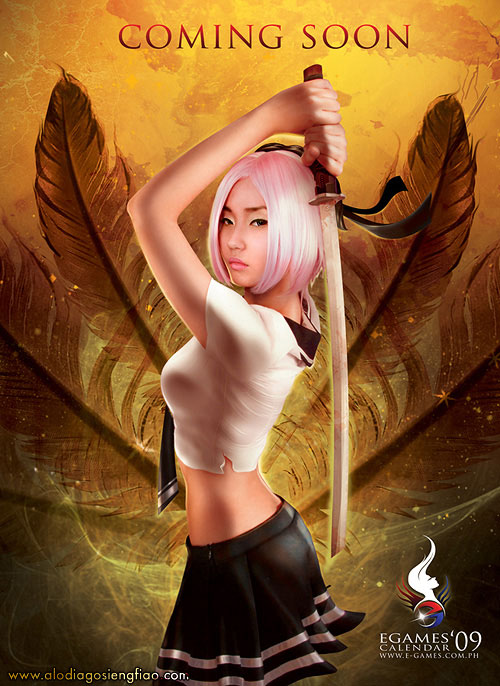 I know I am "late to the game" on this gaming and cosplay thing. I just saw this picture of the cover of the 2009 E-games cosplay calendar. That's a Philippine cosplayer named Alodia Gosiengfiao who is pretty famous I guess. That got me interested to find more about the calendar.
I only found a few small scans of a few of the months. But then I discovered this YouTube video preview of the calendar.
Well, I'm definitely not into the game part of it. But the cute models in cute outfits I really like.
I discovered the cover picture at The Mike Abundo Effect.

You might also like
3 Responses to "Video preview of E-games cosplay calendar"
Leave a Reply