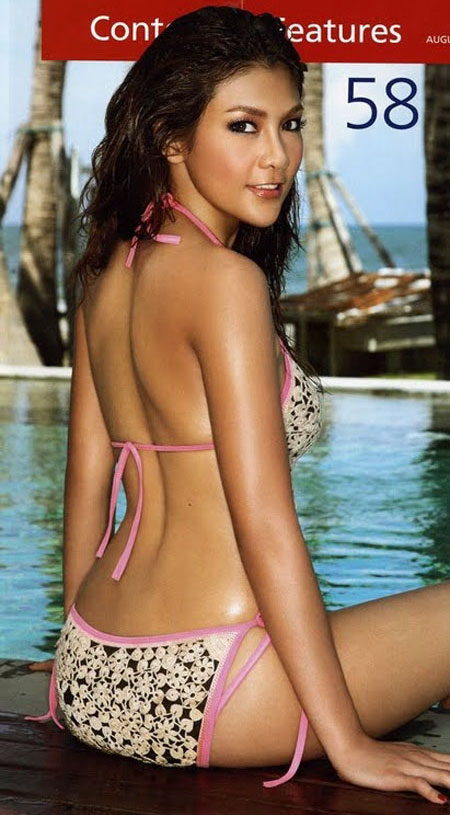 There are a number of Thai hotties named Nun. My favorite, of course, is Nun Woranuch whom I have posted many times. This girl is Nun Ramida, also very cute. I posted her before with the cover photo from Maxim Thai edition. Maxim seems to have their way with the hotties, getting them to take their tops off for a cover photo.
I'm posting a couple more shots from that Maxim edition. Nun Ramida is cute enough that we don't want to miss out on anything, do we?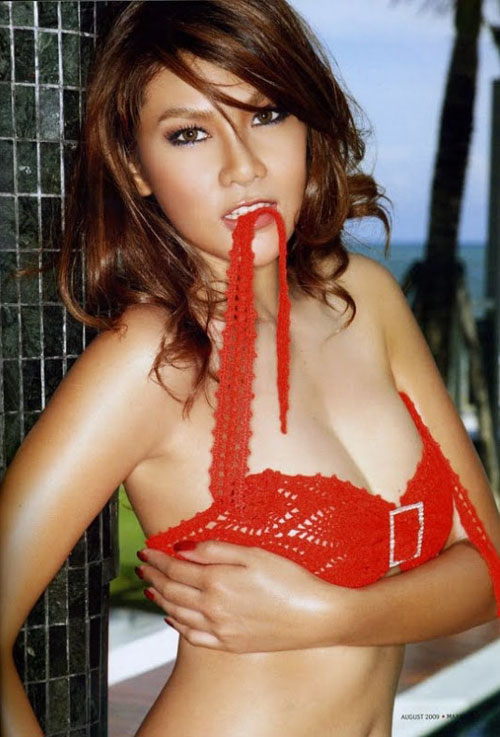 Is that thing with the strap in the teeth supposed to be sexy? A nice smile would be better.

Tags: Maxim, Nun Ramida
You might also like
One Response to "Another hottie named Nun"
Leave a Reply