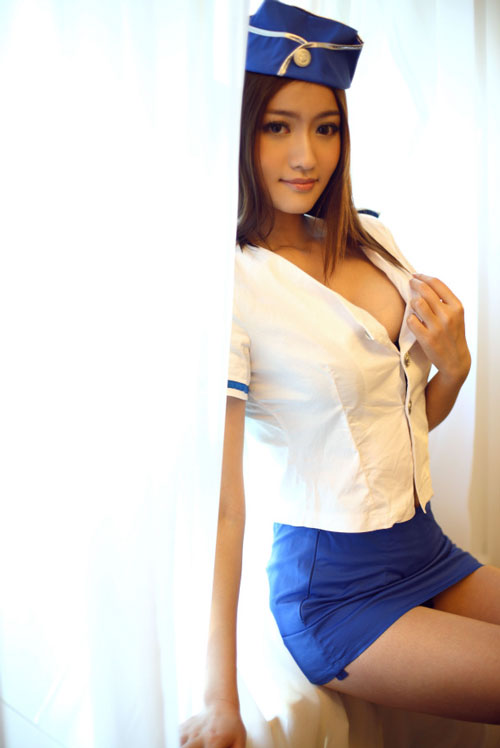 Not a ticket upgrade, but an upgrade to more young hotties as air hostesses. That's the news I saw in the Bangkok Post. They want to bring the average age of air hostesses down to 30. Currently there are many who have been with the airline a long time and they are over 45 years old.
Personally, I would like the "younger image" as they called it. But if I was an air hostesses over 45 I might be pretty angry, except it sounds like they are giving a very generous early retirement bonus, 30 months of salary.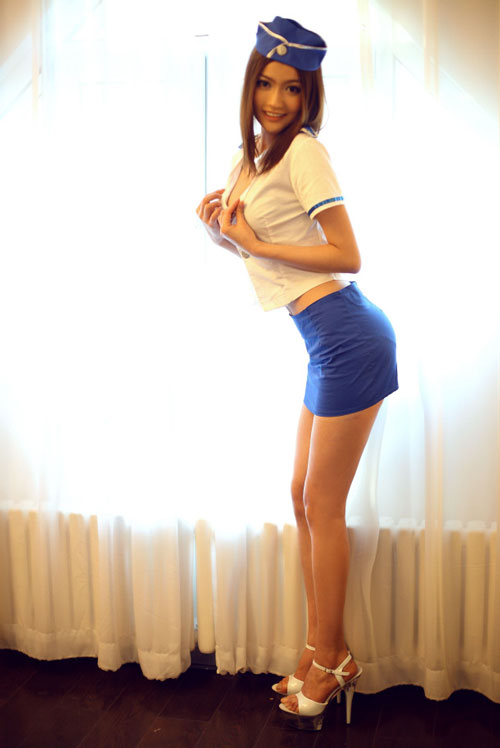 Some air hostesses make 100,000 baht per month according to that story. I find that hard to believe. I know some air hosts/hostesses on other airlines and they make nothing close to that. If that is true then it is no wonder that THAI is constantly bankrupt, that plus having twice as much staff to do the same job as other airlines like Singapore.
I flew THAI a few times many years ago. It was a great airline back then and the air hostesses were so pretty and sweet. All of them looked like models. Maybe things have gone down from then. So maybe the new policy will help them become more successful.
BTW, those photos are Chinese model Li Xiao Yang as a sexy flight attendant.

Tags: air hostess, Chinese
You might also like
10 Responses to "An upgrade for Thai Airways"
Leave a Reply