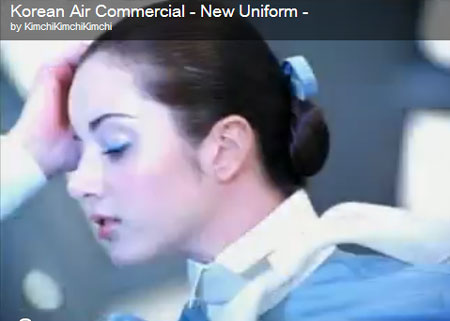 I was researching uniforms again, looking at the air hostess uniforms of some different airlines. I saw this YouTube video of the introduction of Korean Airlines new uniforms. They are sharp looking, although a little bit boring to me.
Then I started seeing all the similar videos of the air hostesses of different airlines, and started reading some of the comments on the videos. Wow, people really have strong opinions, and a lot of them express really nasty opinions about the different airlines and the flight attendants.
I don't know why people get so excited, even upset. It's all personal opinion of course, although somebody claims that if you study the number of YouTube videos posted about Thai Airways air hostesses it proves they are the most beautiful. Although I agree with that result I'm not so sure about the method, but maybe it works.

Tags: air hostess, uniforms, video
You might also like
2 Responses to "Who are the most beautiful air hostesses?"
Leave a Reply