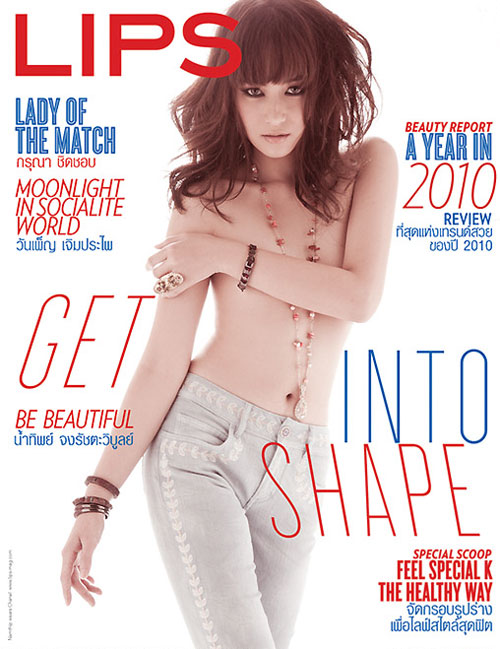 Bee – Namthip Jongrachtawiboon is on the cover of Lips magazine and the feature article title "Be Beautiful". She seems to be doing a good job showing us how to do that.
The cover shot would be pretty daring except that she has such tiny chest it seems like it's not very daring at all. Still quite beautiful.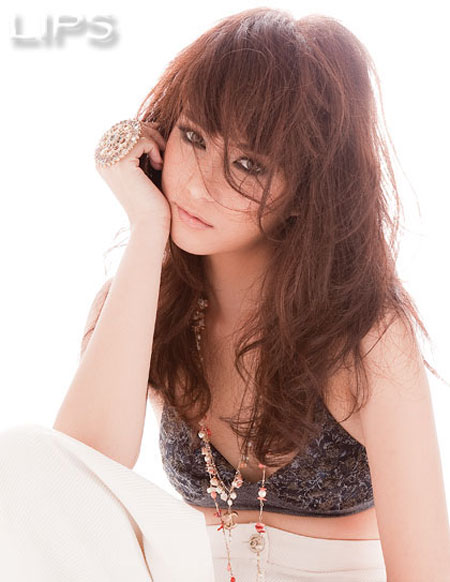 The little story about her talks about how we have enjoyed more than four years of her singing, acting and most of all her (many) love affairs that have made the news.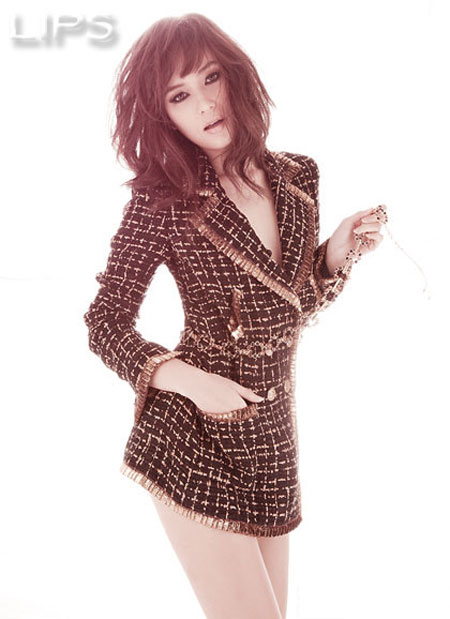 For me, I think I enjoyed her most in that lakorn in which she played an air hostess and all the air hostesses and pilots were all over each other either romantically or jealous fighting. That's the show that got a lot of real air hostesses mad and had critics complaining about how it was such bad taste to show sexy women in tight short air hostess outfits getting into fights over handsome airplane pilots (hehe).

Tags: Bee Namthip, Lips
You might also like
One Response to "Namthip in Lips shows us how to Be Beautiful"
Leave a Reply