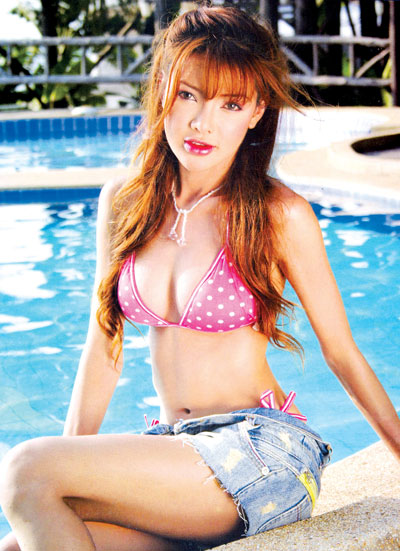 It all started a few years ago with Amey Jintana being called the Thai Angelina Jolie simply because she sexy and has big lips. I was thinking, what? That could be any number of Thai girls. The funny thing is, most people didn't even know her real name. They just knew her as "Thai Jolie".
She got noticed a little bit from a part in a comedy movie named Jor Jiaw Jao (no translation really, just a play on Thai words), and another one that was a sexy ghost story. Then she shows up at a night club wearing an unreliable top and starts dancing wildly.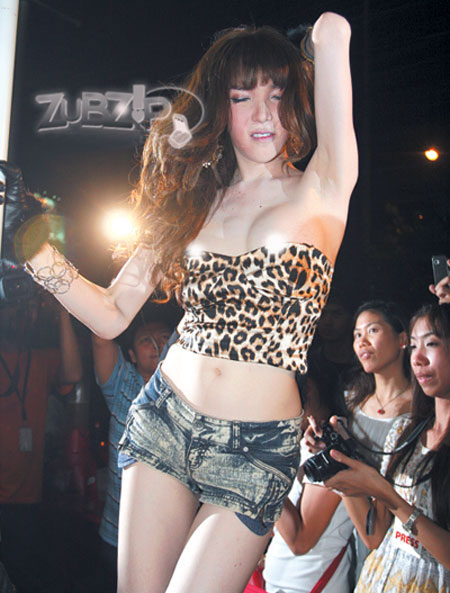 The paparazzi were there to catch every moment.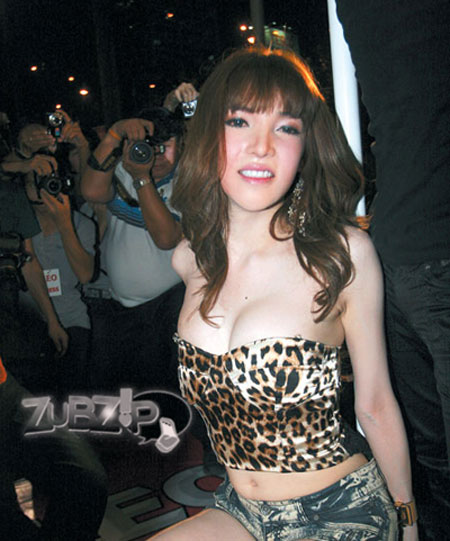 I think we know what happens next.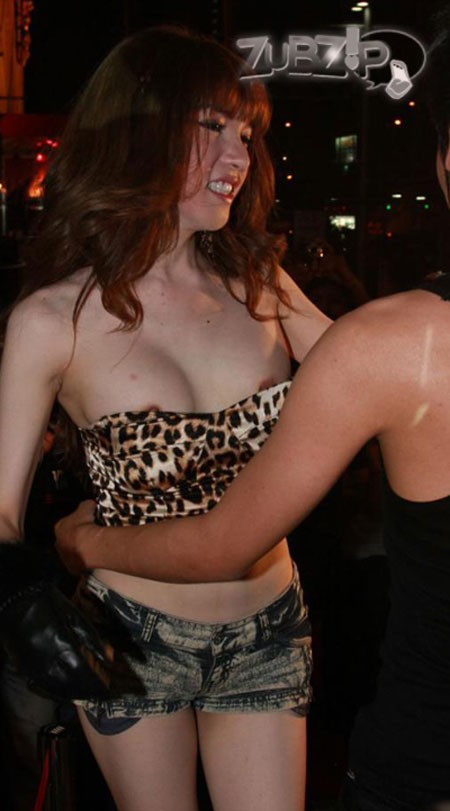 Yes, a double barreled nip slip. The next shot in the sequence has full exposure but that one is too sexy for this blog. You know, in Thailand we can show the little brown part around the nipple but not the nipple itself, did you know that?
Anyway, I haven't seen much of her since these shots from last year. Maybe it is because she doesn't look so great in snap shots. Should have stuck with the studio shots.

Tags: Amey Jintana, nip slip
You might also like
7 Responses to "Amey Jintina the Thai Jolie and her nip slip"
Leave a Reply