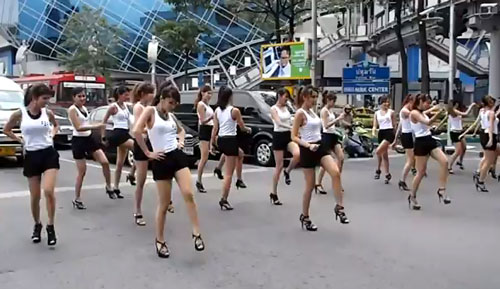 There was a time just a few years ago when every girl in Bangkok was a BB girl, meaning she had a Blackberry or BB as they were called. BB's were so popular that they could actually get a Blackberry flash mob to do a sexy street dance like this.
Then other smart phones took over. It's all Androids and iPhones now, mostly Androids actually but lots of iPhones, too.
But Blackberry might make a comeback, maybe? Like this Blackberry Z10 that was sold for US$860…wow, that's expensive. Is it that good?
Anyway, here's the video.

Tags: Blackberry, video
You might also like
2 Responses to "When Blackberry ruled Bangkok"
Leave a Reply